Envelope
Our facade systems are much more than the beautiful face of your building
At Nordec we are known for the design, fabrication, and installation of the most technically challenging facade solutions. We have long experience in implementing different facade systems and good cooperation networks.
Building envelope is the most visible part of a building, and it has a significant impact on how we perceive our living environment in cities and residential areas. Stylish design and energy efficiency are in the core of our facade systems. From Nordec's facade systems you can find Normek®thermoelements, different kind of glass-aluminium facades, glass roofs and different kind of cladding products.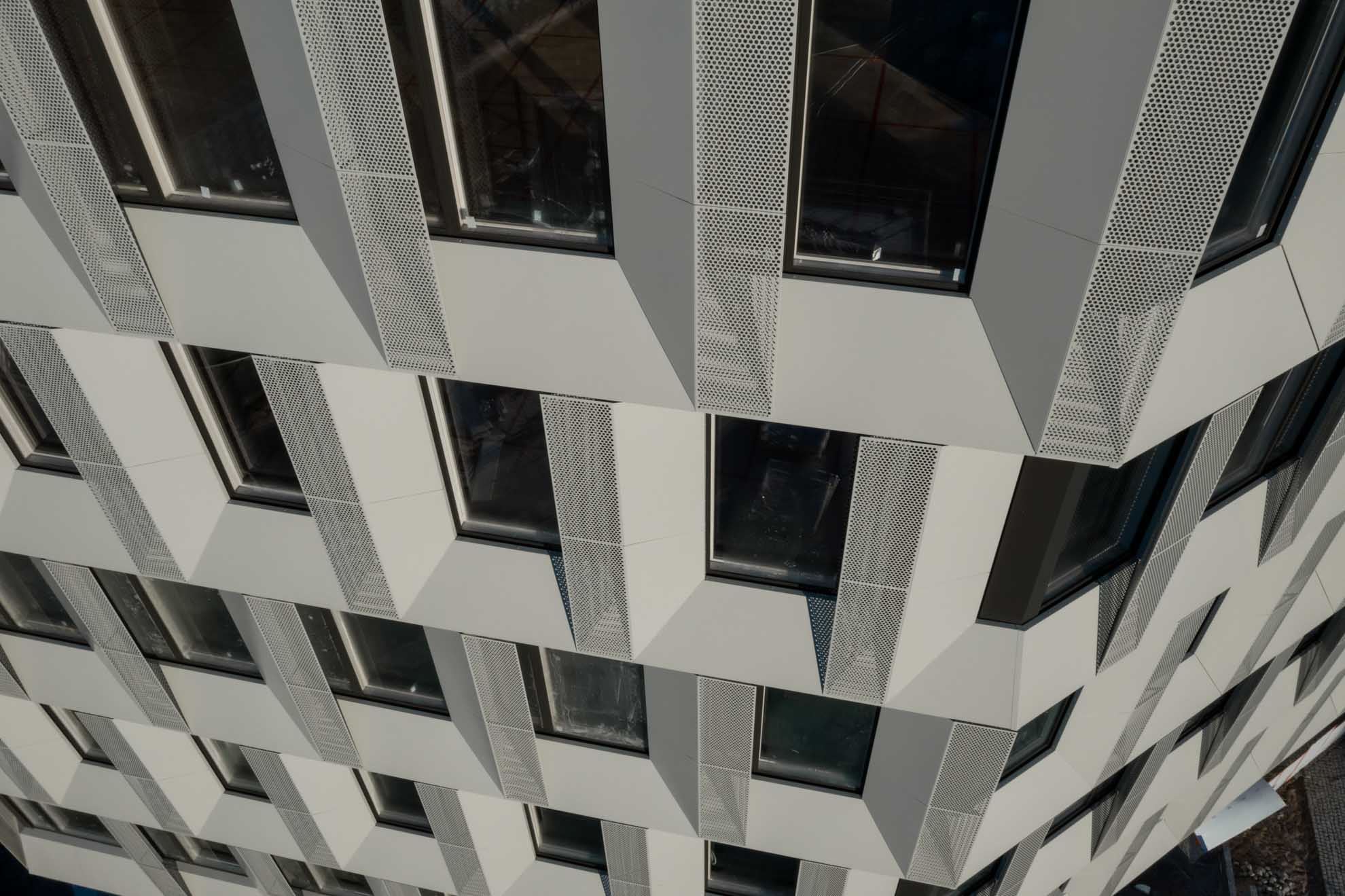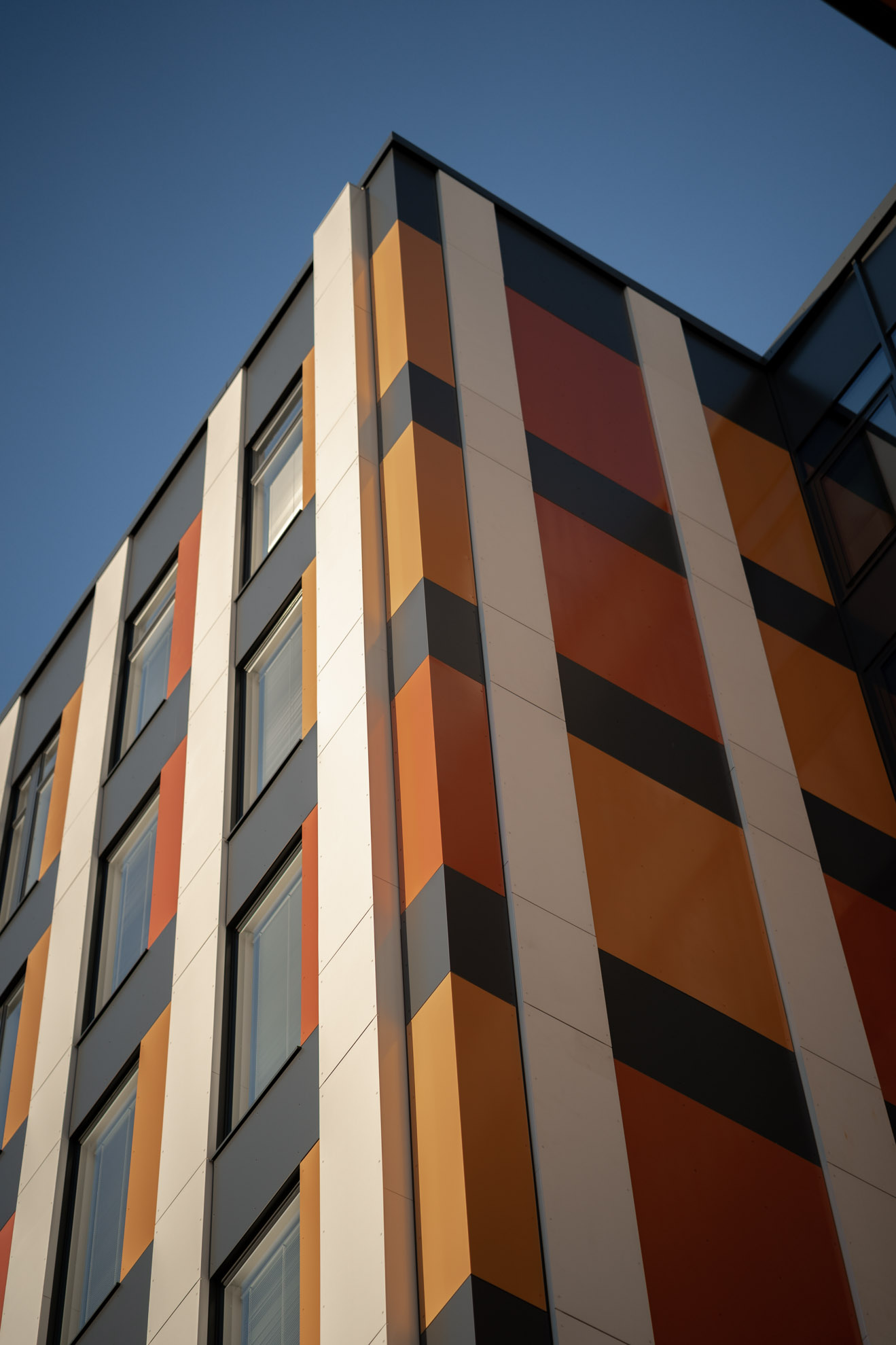 Creative and customized facades for all businesses
We provide sustainable and long-lasting overall facade solutions for the needs of both private sector and public sector. Our facade solutions apply for all types of buildings like offices, hospitals, shopping centers and factories. See our references on building envelopes.
Nordec facade systems enable facade optimization at the early stage of the designing process, but we can build a facade completely according to the vision of our customers.
When you invest in our sustainably designed, impressive facade systems, you add the market value and energy efficiency of your facility. We take energy efficiency into account throughout the whole process from design to installation. We are also happy to participate in the optimization of frame structures of your facility, as the design of comprehensive solutions is our core competence.
Nordec facade systems
Our facade solutions cover Normek® thermoelements, different kind of glass-aluminum facades, glass roofs and Kalzip® products. Depending on the design of your facility, we will also utilize other materials, such as stone, concrete, wood, and composite plates.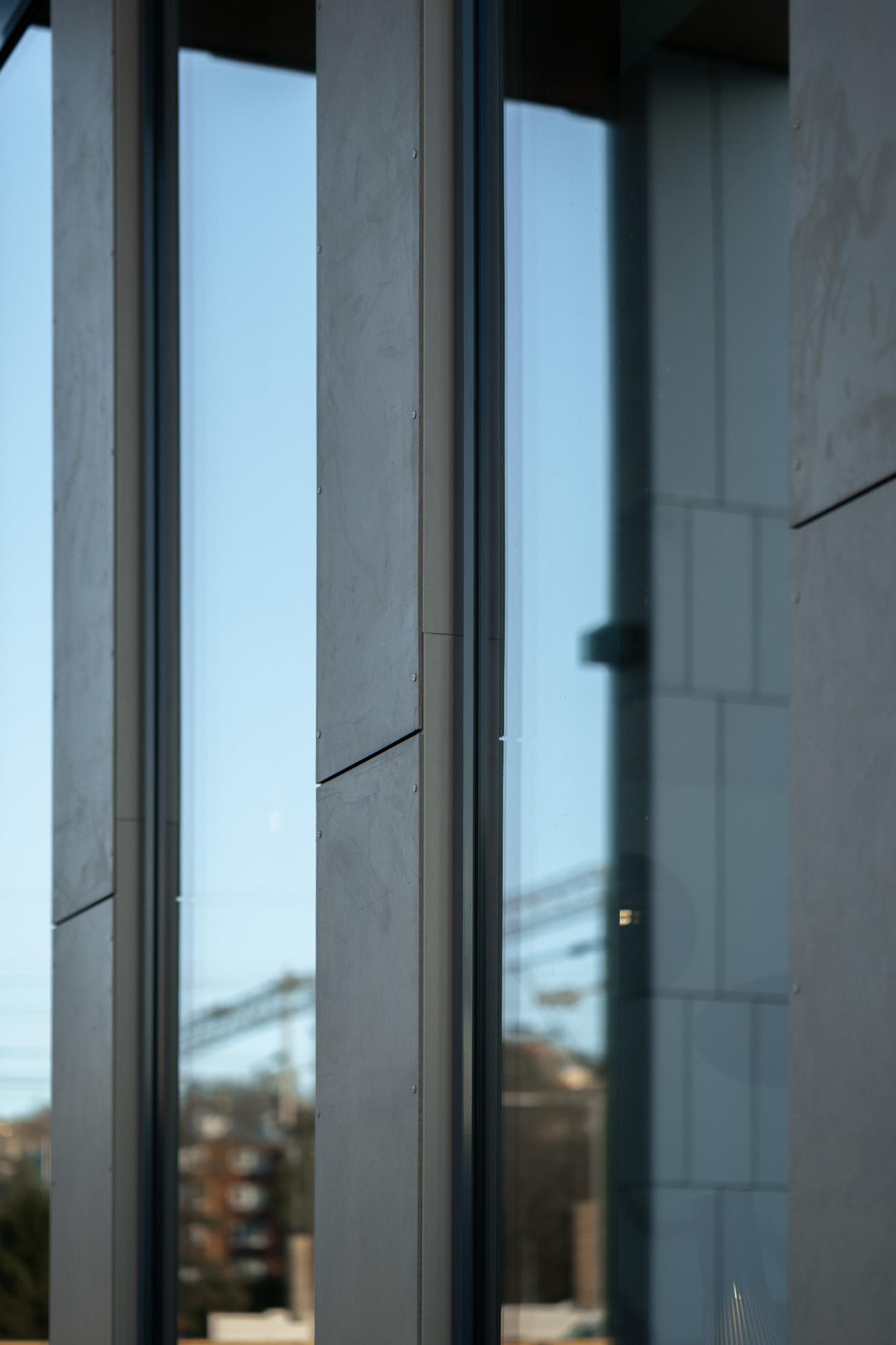 Normek® thermoelements
Normek® thermoelements enable individual design with excellent thermal insulation. Normek® thermoelements can be used for exterior walls and can be supplied with requested insulations, windows, and claddings. The body of the thermoelement is made of perforated galvanized steel profile. The prefabricated elements are ready to install, have long life cycle and are 100% recyclable.
Glass facade solutions
Our glass facade solutions create pleasant acoustic environments that are also visually pleasing. Nordec glass facade solutions can be installed on the aluminum or steel profile systems. They enable an architectural freedom for different shapes, colors and types of finishing.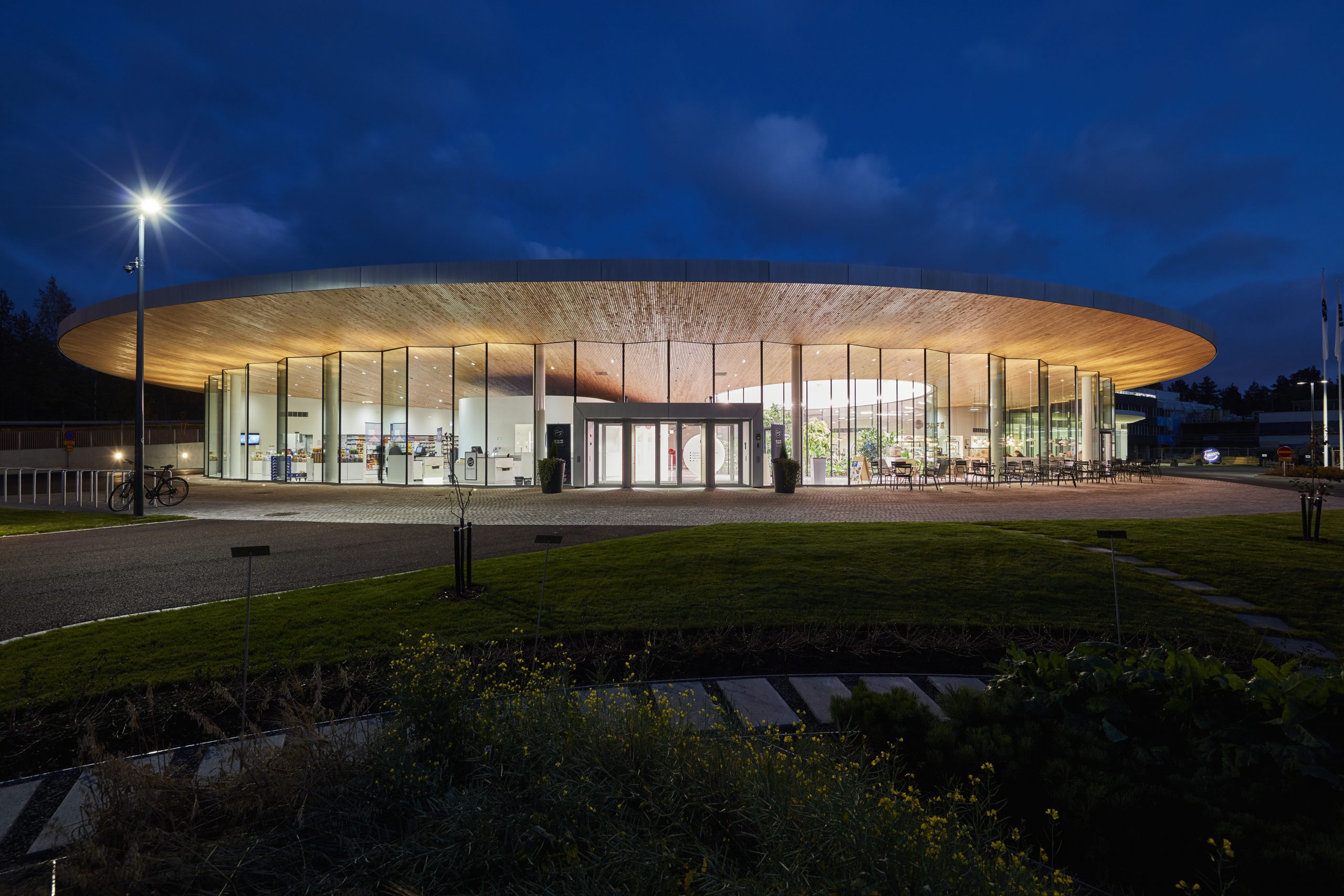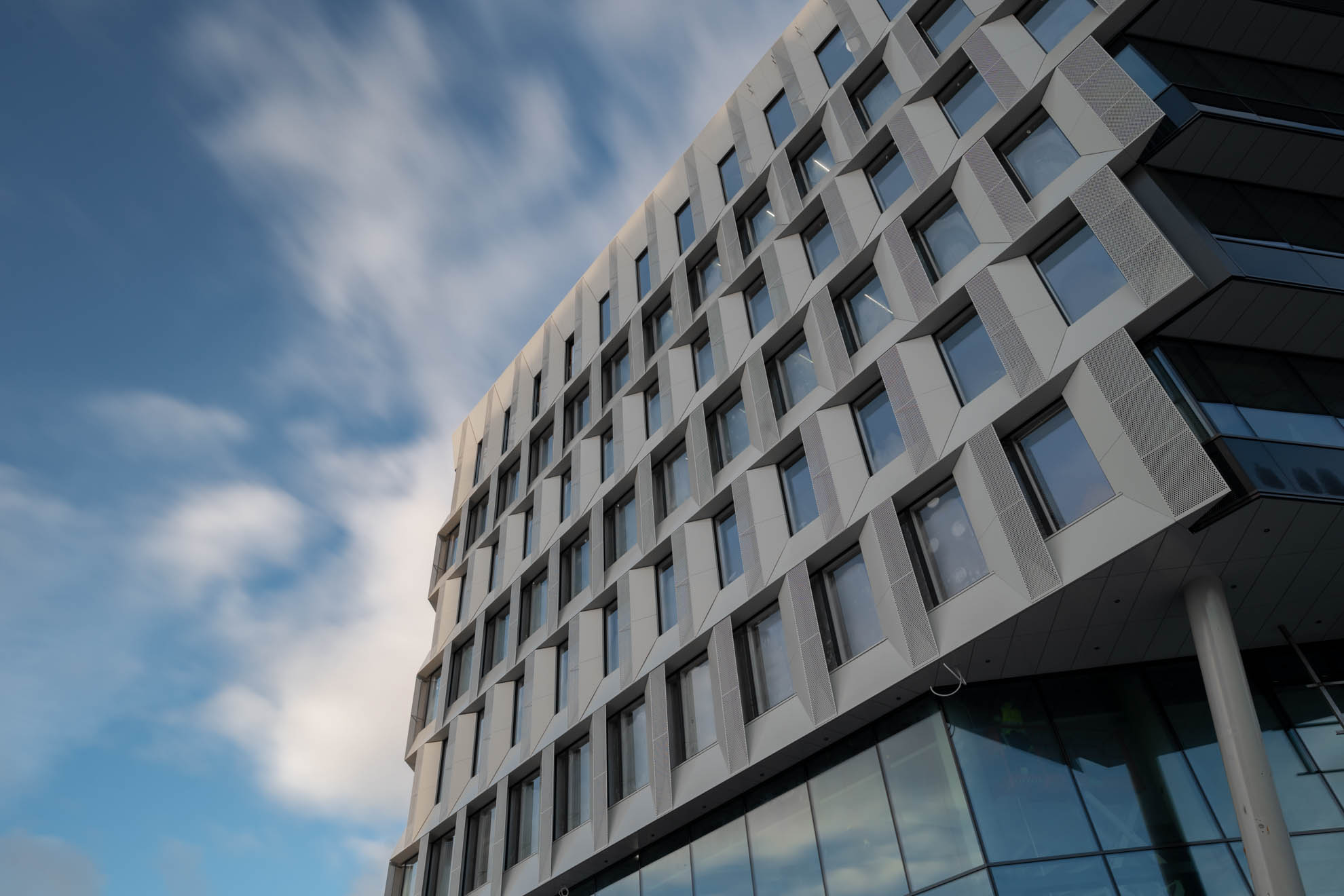 Cladding
Normek® thermoelements exterior claddings are highly customizable based on customers' needs. We work in co-operation with aluminum profile and façade cladding manufacturers. The cladding materials that can be used with thermoelements include steel, wood, brick, glass, aluminum, plaster or ceramic tiles.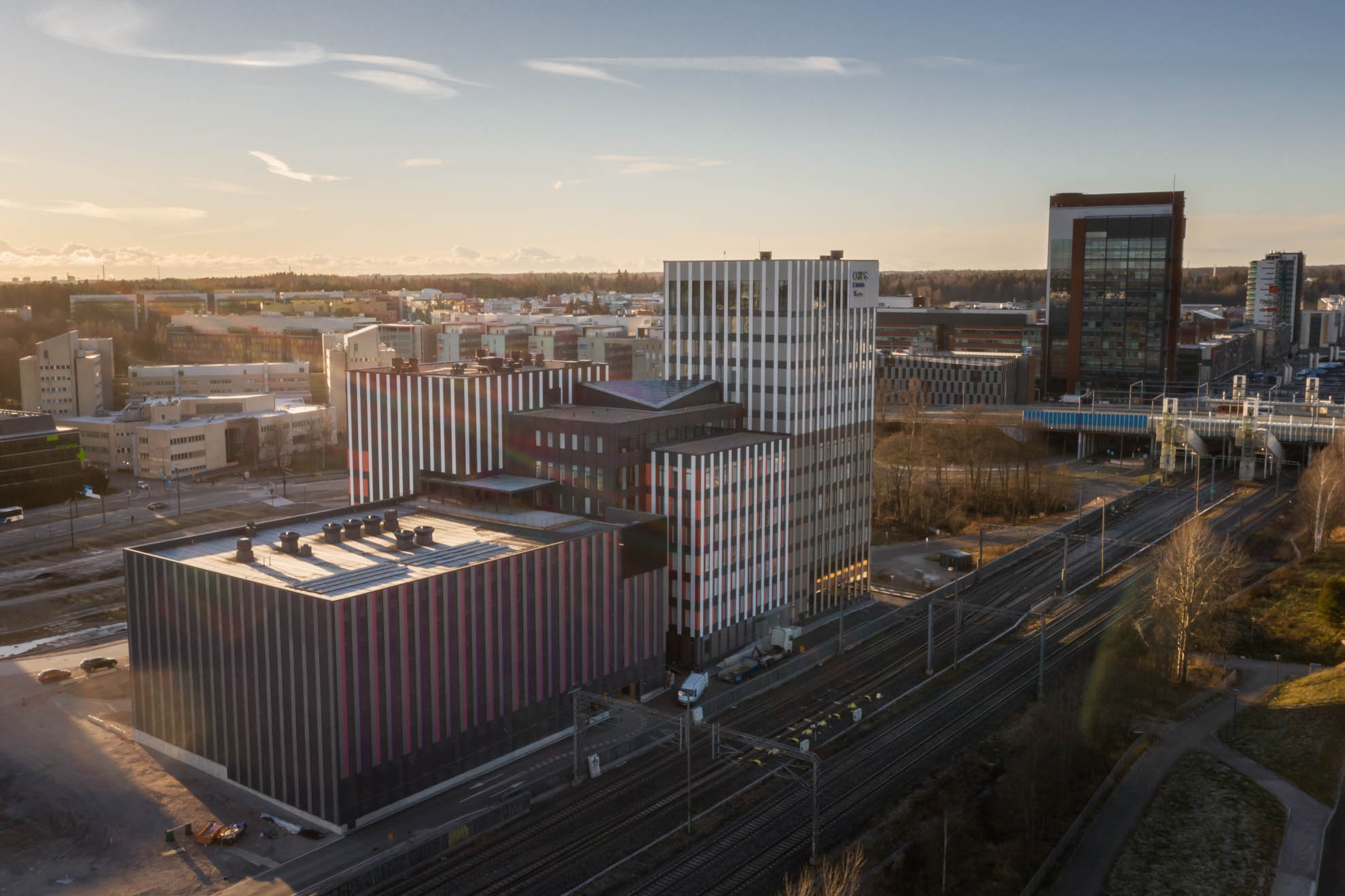 Top-level project management and close cooperation with architects
We work closely with architects and structural engineers to offer optimal solutions for the implementation of the facades. We are in close cooperation with the leading architecture firms in Finland. Our teams have a lot of experience of working in multi-partner projects.
We have long experience in managing different size projects. We help you to manage the entire project and make sure that it will be carried out safely on agreed timetable.

When we design the building envelope from the beginning, you get several benefits:
2) Optimized details
Small details have a great impact on the entity of building envelopes. Glass art specially emphasizes the level of technical skill and know-how. We have designed hundreds of challenging facades, so we  can recommend the most optimal solutions and details at the very early stage of your project.