Project: New building
Our delivery: 2011
Sandwich panel MW 200 mm: 10 560 m2
Sandwich panel MW 150 mm: 1 000 m2
Sandwich panel MW 80 mm: 200 m2
Accessories: Plinth sections, sill seals, sealing tape, insulation strips, varnished fittings and other fittings
Partners:
Developer/Owner: Steen & Ström
Building Contractor: Advansia
Subcontractor: Plåtexpressen
Architect: Wingårdh Architects
Sandwich panels for a unique shopping centre
Emporia is one of Scandinavia's largest shopping malls and a project of this size sets special demands on the delivery.
A total of 12,000 square metres of walls and facades at the new unique Malmö shopping centre Emporia has been built using Ruukki's sandwich panels.
Sandwich panels have been used on the interior and exterior walls of Emporia. The panels used are 200 mm thick and come in five different colours, of which two are unique to Emporia.
Sandwich panels provide extremely good insulation and help improve the building's environmental performance.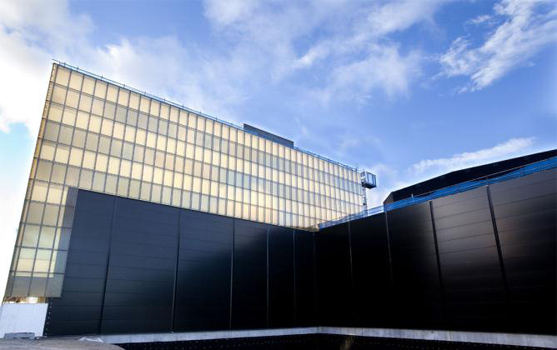 The references shown are only a small part of the projects we have done, and the most recent ones are yet to come.
Are you interested to know more, please contact us!