West Terminal 2 – Port of Helsinki
Project: New building
West Terminal 2 is part of the Twin Port project of the Harbours of Helsinki and Tallinn, where harbours operations are being developed with new investments in both – freight and passenger transport areas. Normek Oy participated in the project by implementing the high quality steel frame of the building and challenging glass facades ordered by YIT Rakennus Oy.
The modern, exceptionally distinctive design of the terminal resembles a water jet aircraft from above. The building has a total of 6,200 square meters of glass. With its unique design it may also be seen as a huge glass sculpture. Normek designed, delivered and installed the glass facades of the terminal as a whole including the 350 meter passenger corridors and 20 meter high terminal building glass facades as well as sliding and exterior doors.
The special shape of the building brought challenges from the design point of view. Based on Tuomas Silvennoinen's architectural plan Normek Oy created its own drawings of the façade implementation. Glazing profiles, metrics and manufacturing instructions were delivered to subcontractors. While the elements were completed in accordance to the design Normek started the installation phase on the construction site. The steel frame was manufactured in Normek's own factories in Oulu, Naarajärvi and Alavuus. Massive deliveries were handled by fast and reliable logistics.
Terminal 2 is specifically intended as the other end for busy passenger and freight traffic between Tallinn and Helsinki. Passengers are entertained by numerous services, for example a 300 seat summer terrace offering spectacular ocean views of the Baltic Sea. The new terminal maximizes the comfort and smoothness of travel shortening walking distances considerably between terminal and the ship. The design group has also paid attention to environmental friendliness. For example the energy used for lighting is partly produced by solar panels.
The construction was started in November 2015. For steel frames and glass facades the contract was completed by the end of 2016. This nearly one year long compact project succeeded in keeping up with the schedule although the scheduling plan was tighter than ever. The windy weather conditions in the Baltic Sea contributed to the installation of glass elements. Severe wind reduced the number of possible working days delaying completion. However, thanks to hard-working employees and skilled management group the contract was completed in time.
The opening ceremony of West Terminal 2 was celebrated on February 2017 when the passenger terminal was officially opened. The terminal will serve 4-5 million passengers annually.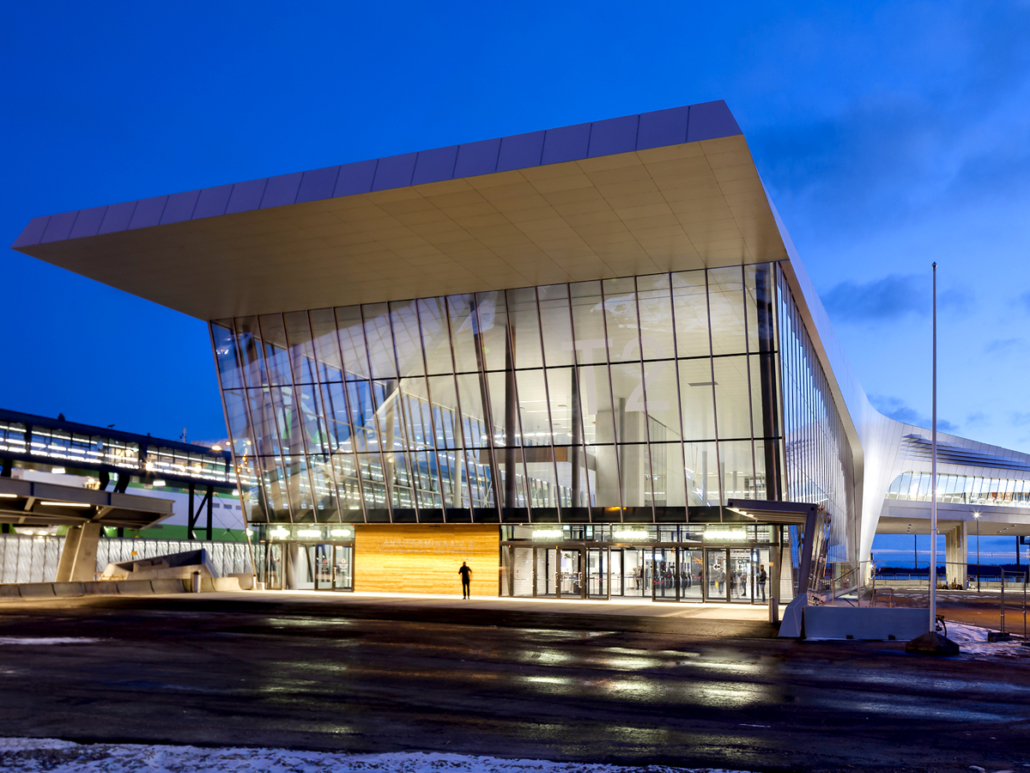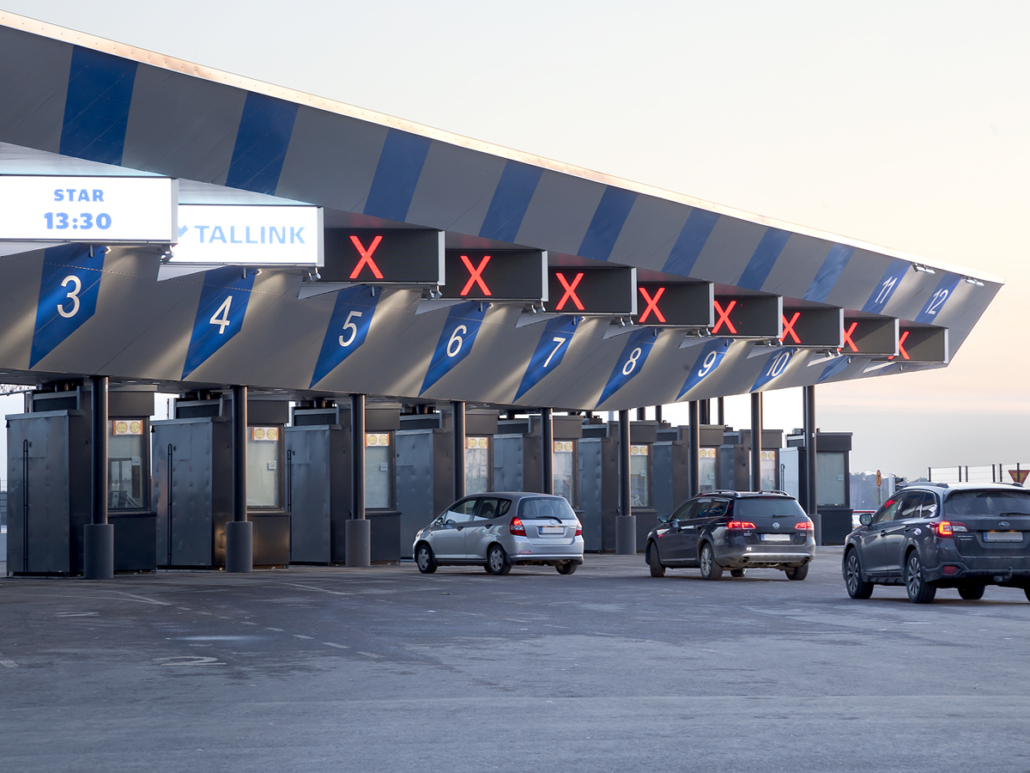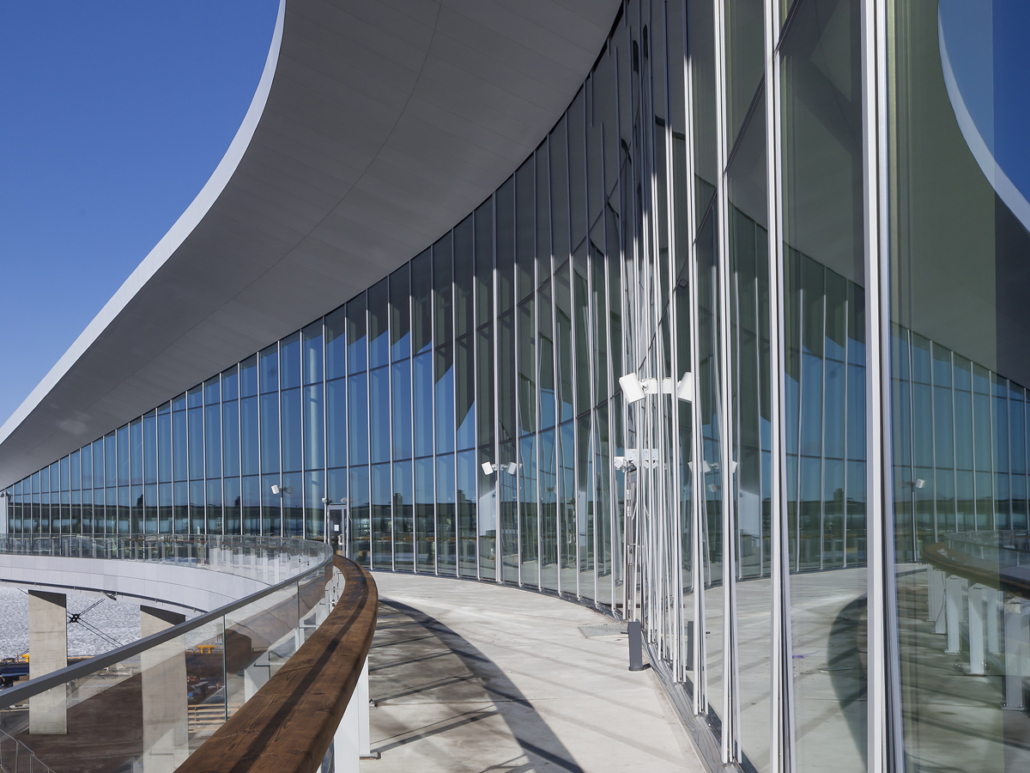 The references shown are only a small part of the projects we have done, and the most recent ones are yet to come.
Are you interested to know more, please contact us!