Outokumpu Ferrochrome Smelter
Project: New building
Our delivery: 2018
Drilled piles, altogether 3.7 km / 630 tons
Steel frame including installation: 5,500-ton smelter with 4,700 tons of welded sheet structures, 1,500-ton casting facility, hoods and stacks for granulation basins: 800 tonnes of galvanised structures, 300 tonnes of acid-resistant stack structures
950 m² of load-bearing roof structures including installation
15,000 m² of sandwich panels
Partners:
Developer: Outokumpu Chrome Oy
Structural designer: A-Insinöörit Oy
Facade contractor: Rovakate Oy
Reliability and safety in entire project
Outokumpu plans to double its ferrochrome production capacity in Finland. The new smelter of the Tornio production facility will enable the production of high-quality ferrochrome with minimal emissions and efficiency of energy consumption.
Ruukki has signed a contract to deliver the drilled piles for the ferrochrome smelter, to manufacture and install the steel structures and load-bearing roof structures, and to deliver the facade panels.
"We rely upon Ruukki's ability to perform as a steel structure contractor in large-scale, demanding industrial projects. From the customer's perspective, reliability, delivery capacity, and ensured workplace safety have importance in each stage of the project. These all form a competitive delivery entity." – Chief Project Manager Heikki Pekkarinen from Outokumpu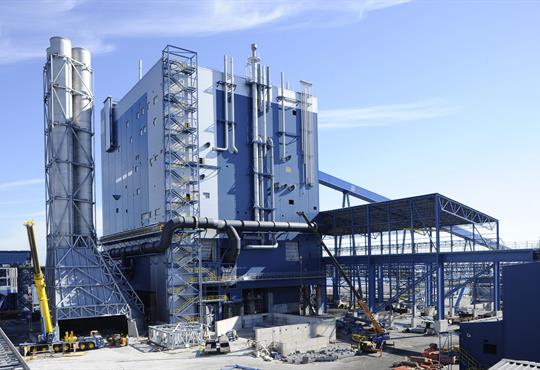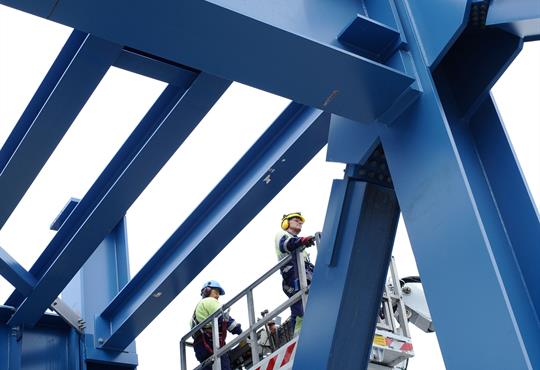 The references shown are only a small part of the projects we have done, and the most recent ones are yet to come.
Are you interested to know more, please contact us!