Salmisaarenaukio Office Complex
Project: New building
Our delivery: 2007
Steel frame structures
Facade cladding systems
More creativity and know-how
The first Salmisaarenaukio office complex, completed in 2007, marked the beginning of construction work in the coal storage area of a former power plant. Accomplishing the architectural appearance of the project proved technically challenging.
The manifold facade structure necessitated more creativity and know-how for the structural design and implementation work in comparison with a traditionally linear building.
Ruukki supplied the project with the steel frame as a material delivery, as well as facade and glass structures as a product parts deal. Factory-prefabricated structures were utilised in the project to the largest possible extent.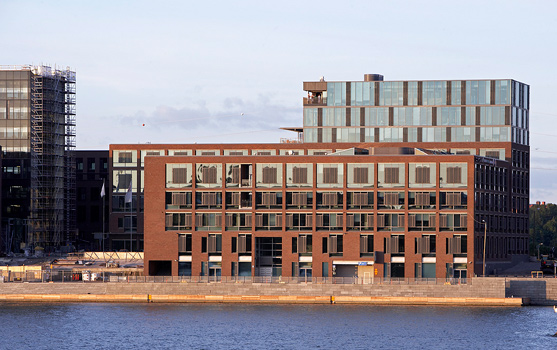 The references shown are only a small part of the projects we have done, and the most recent ones are yet to come.
Are you interested to know more, please contact us!