Project: New building
Our delivery: 2006
An architectonically fascinating building
A design contest for architects was announced on behalf of the Bonnier family with the objective of creating an extension on top of an existing Bonnier building. This objective was later reflected in Ruukki's input as a frame supplier. The winning design consisted of a prefabricated steel and concrete frame and structures with large glass sections.
The entire glass structure of the extension measures 6,500 m² in surface area, 1,500 m² of which constitute the art gallery. The upper floor houses 670 m² of offices with a beautifully sunlit and spacious atmosphere.
Architectonically the building is fascinating, as its peculiarly triangle-shaped shell structure reveals a harmonious blend of concrete and glass.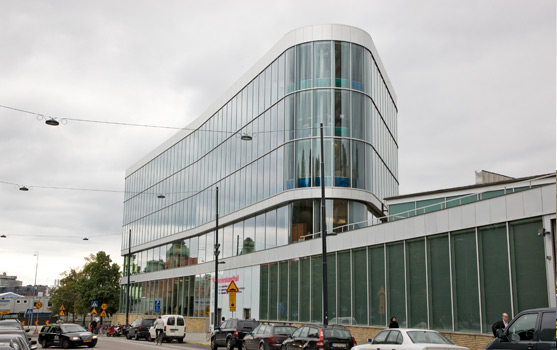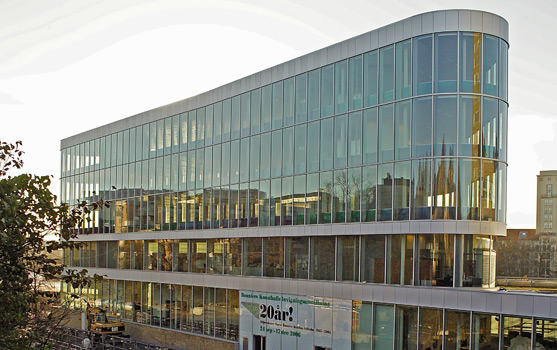 The references shown are only a small part of the projects we have done, and the most recent ones are yet to come.
Are you interested to know more, please contact us!