Kodin Terra Store in Lahti
Project: New building
Whole covering from Ruukki
Kodin Terra is a Finnish store chain specialising in home decor and furnishings. Stores offer tips on gardening, interior design and building.
The chain's first-ever store was built in Lahti. The building was constructed with a steel structure and light-weight panel walls and is 10,000 m² in size. Choosing a steel frame is a simple and cost-efficient construction solution.
As well as the steel structure, Ruukki delivered the building's whole covering: load-bearing roof profiles, plinth panels, doors, windows, hollow-core slabs and partition walls, concrete elements and roofing. Ruukki was also in charge of the design of both the frame and the covering.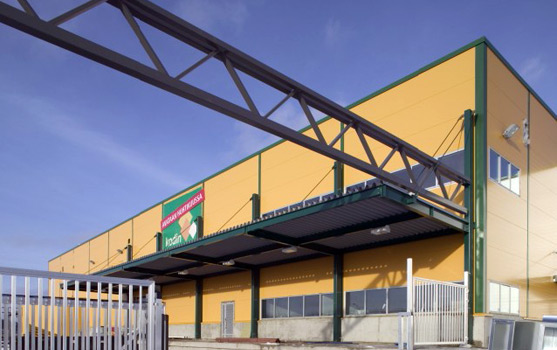 The references shown are only a small part of the projects we have done, and the most recent ones are yet to come.
Are you interested to know more, please contact us!