Project: New building
Our delivery: 2007
Steel frame with concrete elements and hollow core slabs
All facades with windows and glass walls
Balcony railings
Roof
New floors on top of the two-storey building
The new office building for IT systems developer CBOSS was constructed with an emphasis on quality as well as a flexible construction schedule. Three new floors were constructed on top of a two-storey industrial brick building that dates back to 1958. In addition, the entrance was also totally renewed from top to bottom.
Ruukki was the largest subcontractor on the site. Our delivery included a steel frame with concrete elements and hollow core slabs, all facades with windows and glass walls, balcony railings as well as the roof.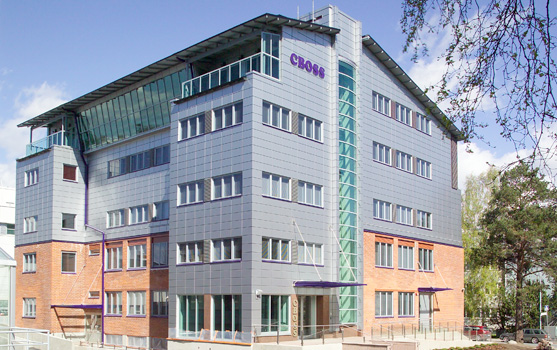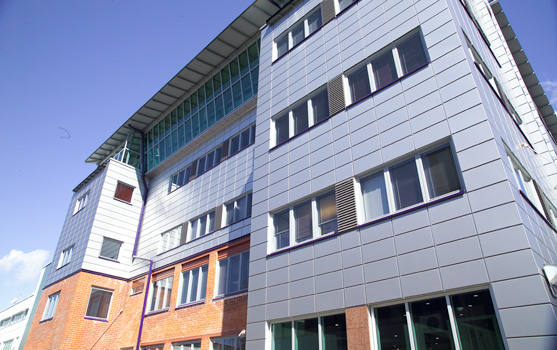 The references shown are only a small part of the projects we have done, and the most recent ones are yet to come.
Are you interested to know more, please contact us!