Skövde Incineration Plant
Project: New building
Our delivery: 2005
Innovative exterior appearance
Skövde Värmeverk, the district heating company of the Swedish municipality of Skövde, invested in a new incineration plant.
The one-of-a-kind building has attracted considerable attention, above all for its innovative exterior appearance. The distinctive choice of colours communicates the particular function of each section of the building. The flue gas cleaning section became dark grey, while a lighter shade of grey was chosen for the loading zone. The façade of the bunker, which houses the combustion furnace, is adequately glowing red, and the office wing was painted an ochre-yellow colour.
The customer valued the efficiency of Ruukki as a business partner. Ruukki, a reliable supplier, provided the customer with all-inclusive façade systems for the building.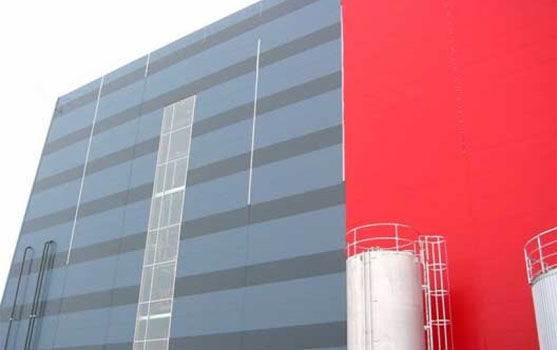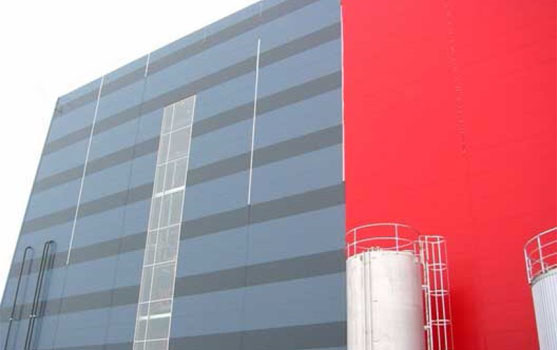 The references shown are only a small part of the projects we have done, and the most recent ones are yet to come.
Are you interested to know more, please contact us!