Project: New arena
Expertise in structural solutions
One of Ruukki's areas of expertise is in developing structural solutions for sports arenas and establishments, particularly in the Nordic countries.
In order to find a solution for constructing the demanding roof structure of the Brann Stadium within given budget constraints, the construction company LAB contacted Ruukki.
Four months into the development work, and after having considered four different alternatives, an applicable solution finally surfaced. The solution consists of a 450-ton steel structure of protruding, welded primary beams, which are 23-31 metres long, as well as parallel secondary beams.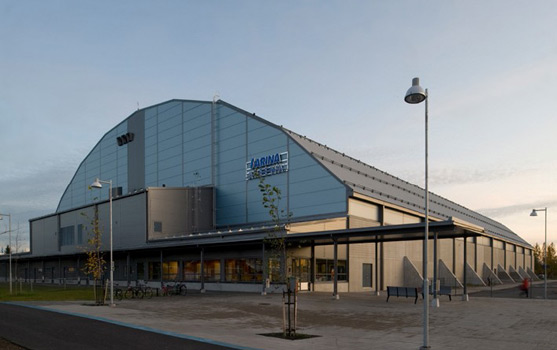 The references shown are only a small part of the projects we have done, and the most recent ones are yet to come.
Are you interested to know more, please contact us!