Office Building, Vilnius, Gedimino 35
Project: New building
Our delivery: 2011
steel structures for facade, 190 tons
Partners:
Investor: BT Invest UAB
Main contractor: Lakaja UAB
Technical Project: Concerela UAB
Architect: Alfredas Trimonis
Gedimino 35 project is the first A class office building being built in Lithuania after the recession that started in the end of year 2008.
This is the one of a kind project by the architect Alfredas Trimonis that combined the old architectural traditions with modern architectural design together with innovative engneering solutions. The unique concept of load bearing steel frame facade structure that carries the load of the flooring slabs is the perfect ilustration for that.
Ruukki scope: work shop design, very precise production and installation, fire protection of unique load bearing facade steel structures.
Everything was done strongly according tough time schedule and strict quality requirements.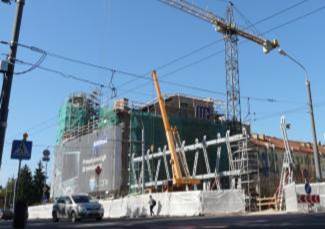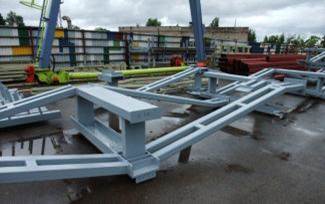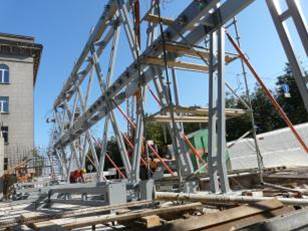 The references shown are only a small part of the projects we have done, and the most recent ones are yet to come.
Are you interested to know more, please contact us!