Project: New building
Our delivery: 2012
roof structures with design, fabrication, installation
Partners:
Investor: Mano turtas UAB
Main contractor: Lakaja UAB
Technical Project: Šeši Laisvės Laipsniai UAB
Architect: Tumas Mazūras
Roof structures with design
MAXIMA LT, UAB is the largest and the most successful retail chain in Lithuania holding approx. 38% of the country's retail market. The chain consists of appr. 215 stores. Over 500,000 buyers attend MAXIMA stores in Lithuania every day.
New shopping centre in Vilnius, with total area 4,434 m2, was one of 7 shops opened in 2011.
The project was completed in a demanding schedule.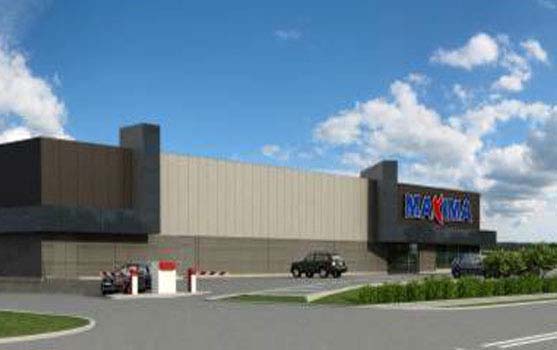 The references shown are only a small part of the projects we have done, and the most recent ones are yet to come.
Are you interested to know more, please contact us!