Project: New building
Versatile material deliveries
For a period of seven years, Ruukki was prominently involved in the development of the Leppävaara City Center in Espoo.
For the first phase of Sello shopping centre, Ruukki delivered and installed the steel frame, installed concrete elements and delivered prefabricated wall elements and load-bearing profiled sheets.
For the second phase of the shopping centre and for Palace Hotel Sello, both completed in 2005, Ruukki delivered the steel frame, with concrete element installations and glazed roofs. Ruukki's delivery for Panorama Tower, a complex of three office buildings, comprised a steel frame and exterior facades; and for the third phase of the shopping centre, a steel frame.
Additionally, Ruukki has delivered foundation structures for Sello shopping centre and the Leppävaara station.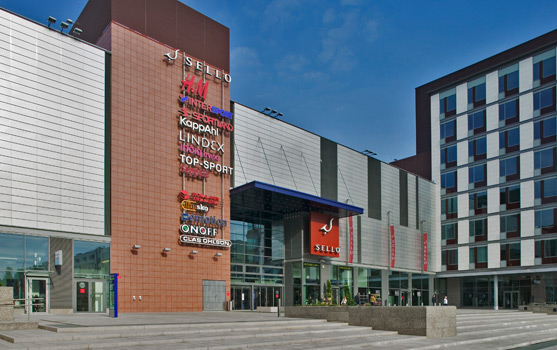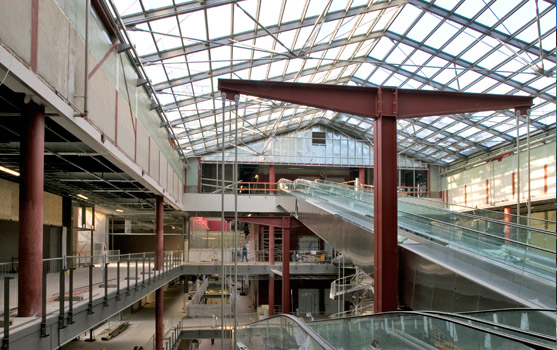 The references shown are only a small part of the projects we have done, and the most recent ones are yet to come.
Are you interested to know more, please contact us!