Project: New building
Our delivery: 2008
Steel frame trusses design
Engineering design of all steel structures
Steel frame trusses
Ruukki has been entrusted as a supplier as a Tampere-based Linnainmaa supermarket is being transformed into a Prisma store. A part of the old building was leveled and another part modernised. Nearly 6,800 m² of new retail space was built, and the parking space available was doubled.
Ruukki designed the trusses of the steel frame and was also in charge of the engineering design of all the steel structures. Ruukki's confirmed operating instructions for fire-proofing were employed in the project. The instructions were based on practical tests that have been performed to test the use of sprinklers in the fire-proofing of steel structures.
The supermarket was originally built in 1995, when contractor Palmberg Oy entrusted Ruukki to deliver and install the building's steel frame and load-bearing roof profiles.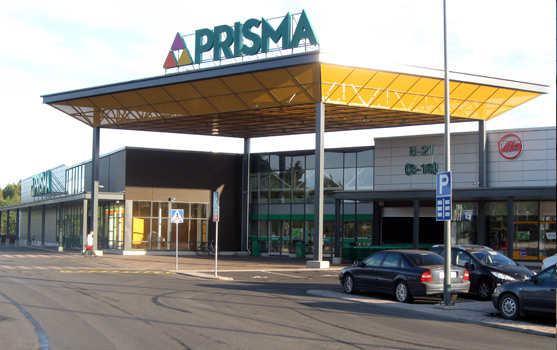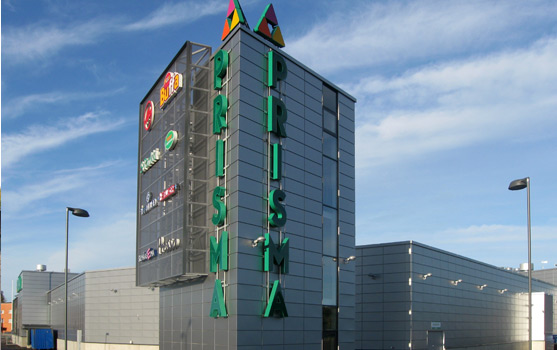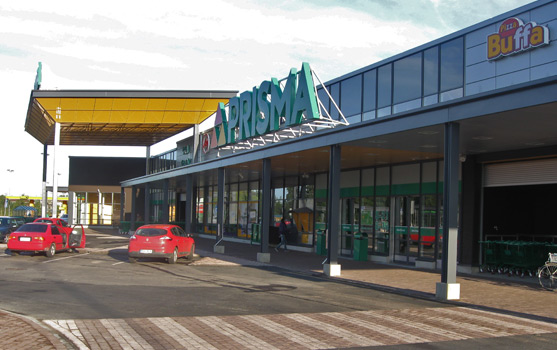 The references shown are only a small part of the projects we have done, and the most recent ones are yet to come.
Are you interested to know more, please contact us!