Project: New bridge
Our delivery: 2018
Steel structures & installation
Partners:
Investor: Liikennevirasto
Contractor: Kreate Oy
Design: Ramboll Finland OY
Crosses the Saimaa deep-water channel
560 m long composite girder bridge crosses the Saimaa water channel near by Jännevirta village, project has been finished in 2018.
6th longest bridge in Finland
Effective width is 15,25 m (two roadways and 4 m walkway)
Over 7000 vechicles crossed the bridge daily, 6 % is heavy transport
Ruukki´s delivery included steel structures fabrication and installation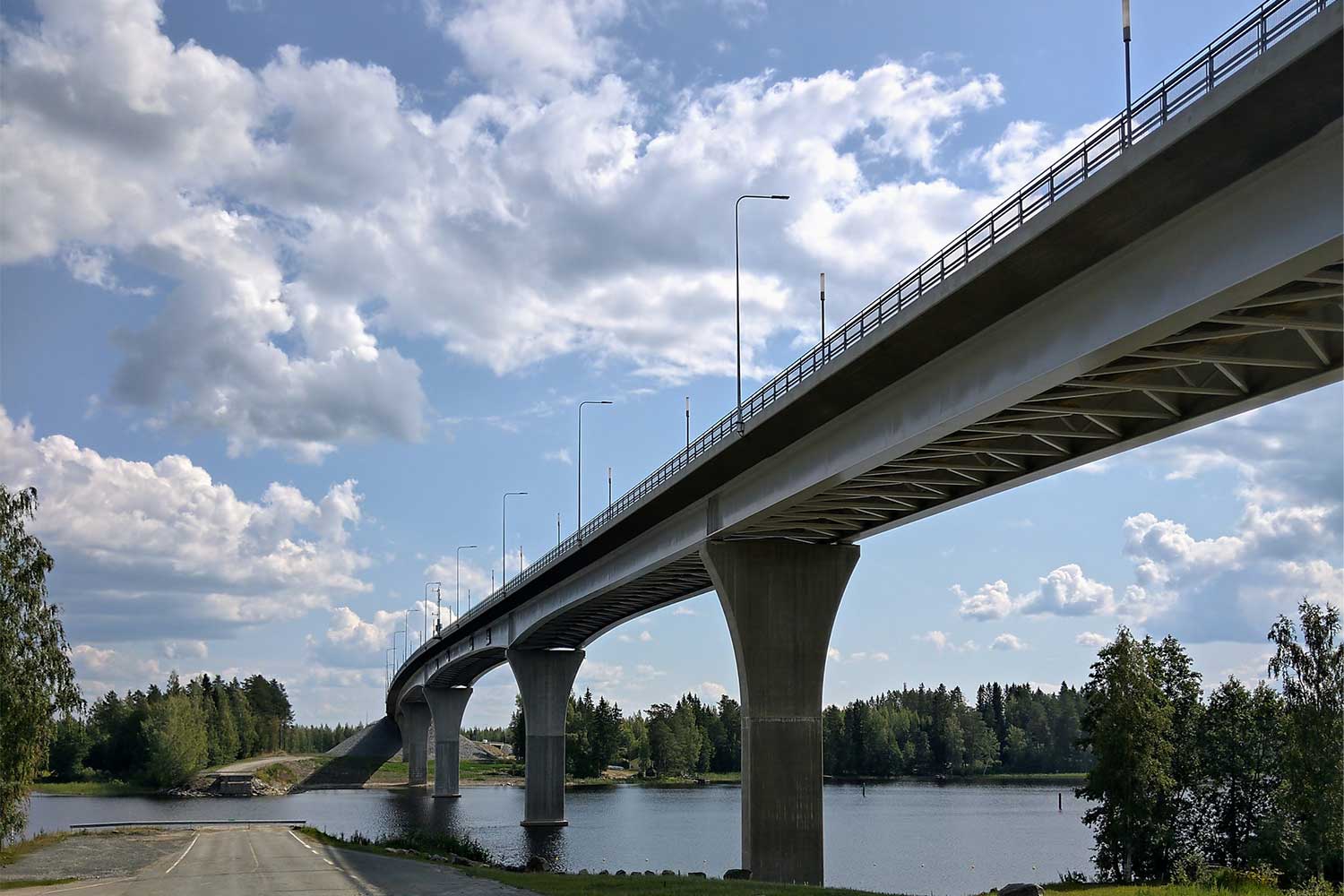 The references shown are only a small part of the projects we have done, and the most recent ones are yet to come.
Are you interested to know more, please contact us!