Project: New building
Our delivery: 2004
Steel frame structures
Sandwich panels
Partners:
All-Inclusive solution
Constructing recovery boiler buildings for the paper industry is one of Ruukki's areas of expertise. Together with partner Kvaerner, Ruukki has been involved in numerous projects, both in Sweden and around the world.
For the Skoghall recovery boiler building, in Karlstad, Sweden, Ruukki proposed an all-inclusive solution comprising a frame, roof structures and façades. Ruukki delivered and installed the massive steel frame, as well as the prefabricated roof and façade elements that enabled completing the building within a shorter time period than scheduled, in spite of weather conditions.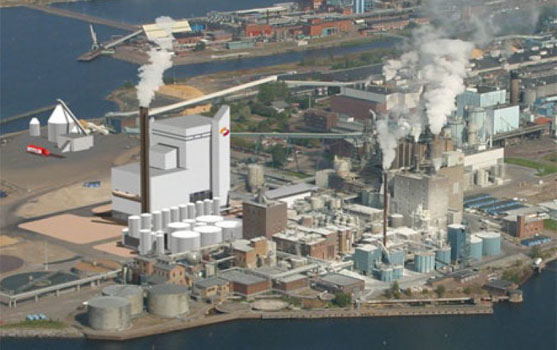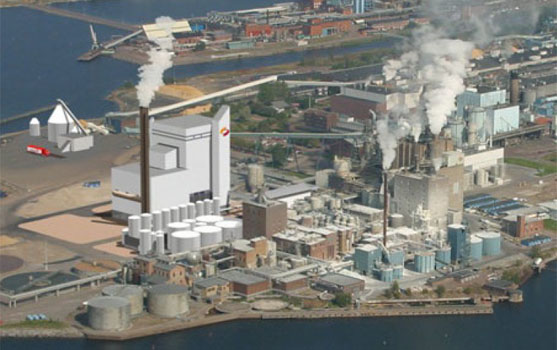 The references shown are only a small part of the projects we have done, and the most recent ones are yet to come.
Are you interested to know more, please contact us!