Project: New building
Our delivery: 2009
Over 3 kilometers of drillable steel pipe piles for the foundation base
1,500-ton steel structures including fire protection and installation
Installation of concrete elements
Partners:
Customer: Mutual Pension Insurance Company Varma Oy
Architect: Arkkitehtitoimisto Pekka Lukkaroinen Oy
Main project contractor: YIT Construction Ltd
Steel structure designer: Finnmap Consulting
More cost-efficient alternative
The facilities of the building, which comprises up to seven stories and a surface area of 20,000 m2, adapt to many different purposes.
In the international contractor competition, Ruukki stood out for the comprehensiveness of its structural design and functionality of its structural fire design.
Ruukki delivered over three kilometres of drillable steel pipe piles for the foundation of the building. The use of steel pipe piles offers the customer a more cost-efficient alternative because the amount of steel required for the production of steel pipe piles decreased by approximately 40 %. Ruukki's efficient design tools were utilised to design and optimise the piles.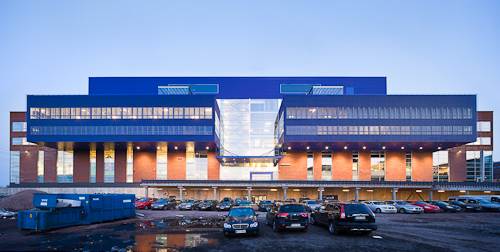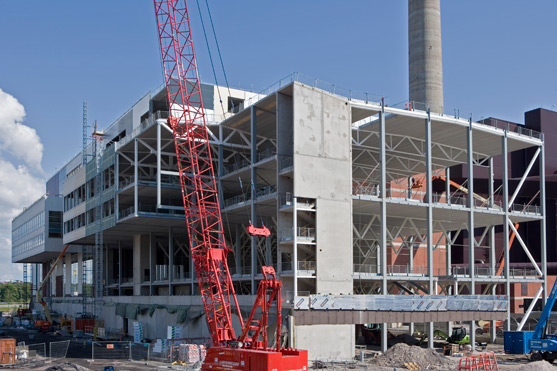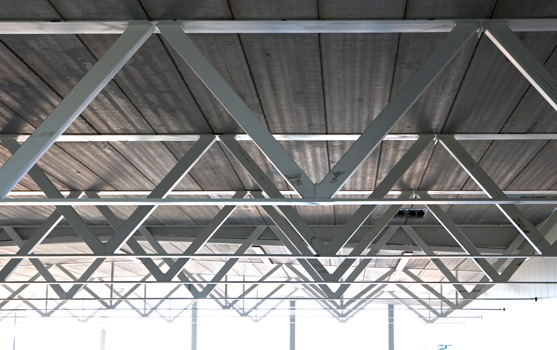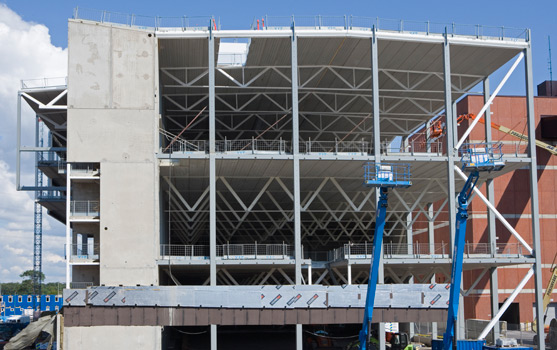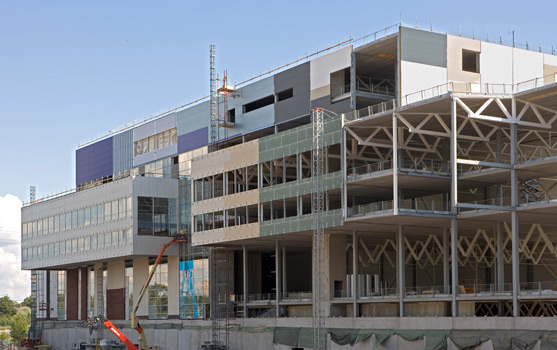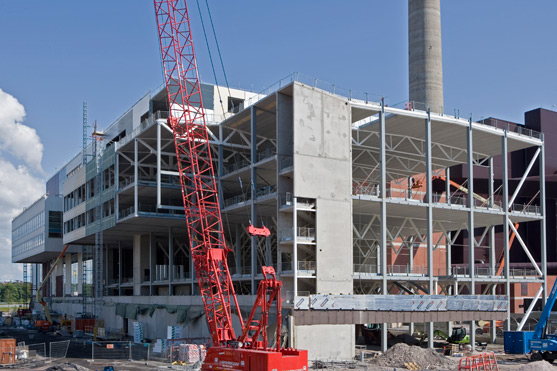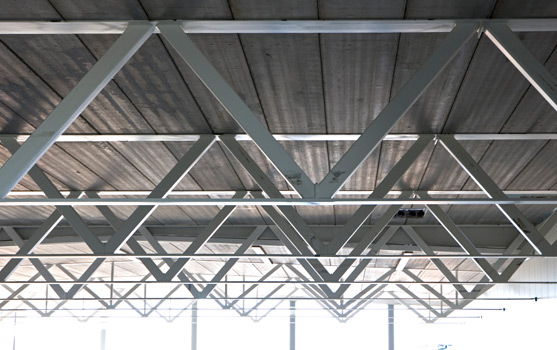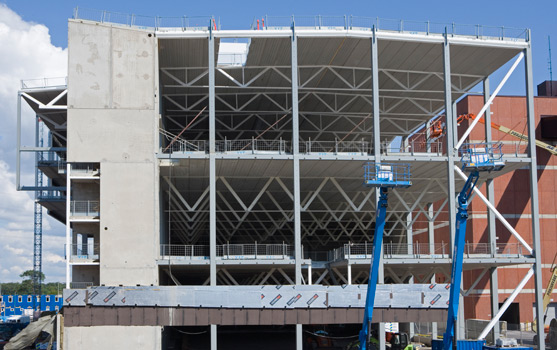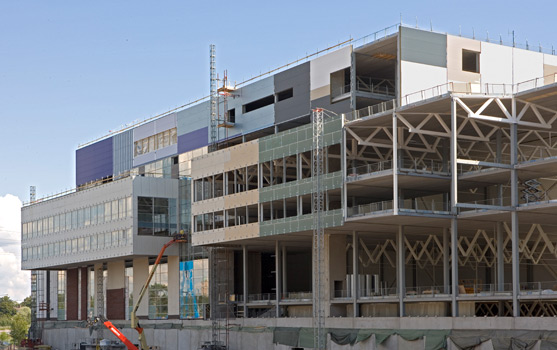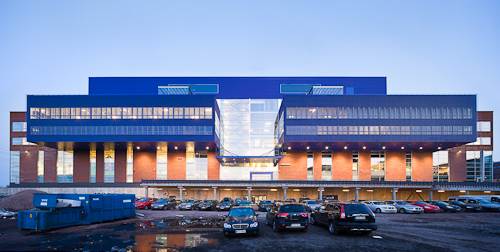 The references shown are only a small part of the projects we have done, and the most recent ones are yet to come.
Are you interested to know more, please contact us!