Composite columns
Nordec's Composite columns
Nordec's composite columns consist of a hollow steel section with a rebar cage placed inside. The column is filled with concrete on-site. The combination of steel and concrete provides superior load-bearing capabilities in normal and fire situations.
Nordec's high quality composite columns are produced in our factories in Oborniki and Ylivieska. All the composite columns are CE-marked according to EN 1090.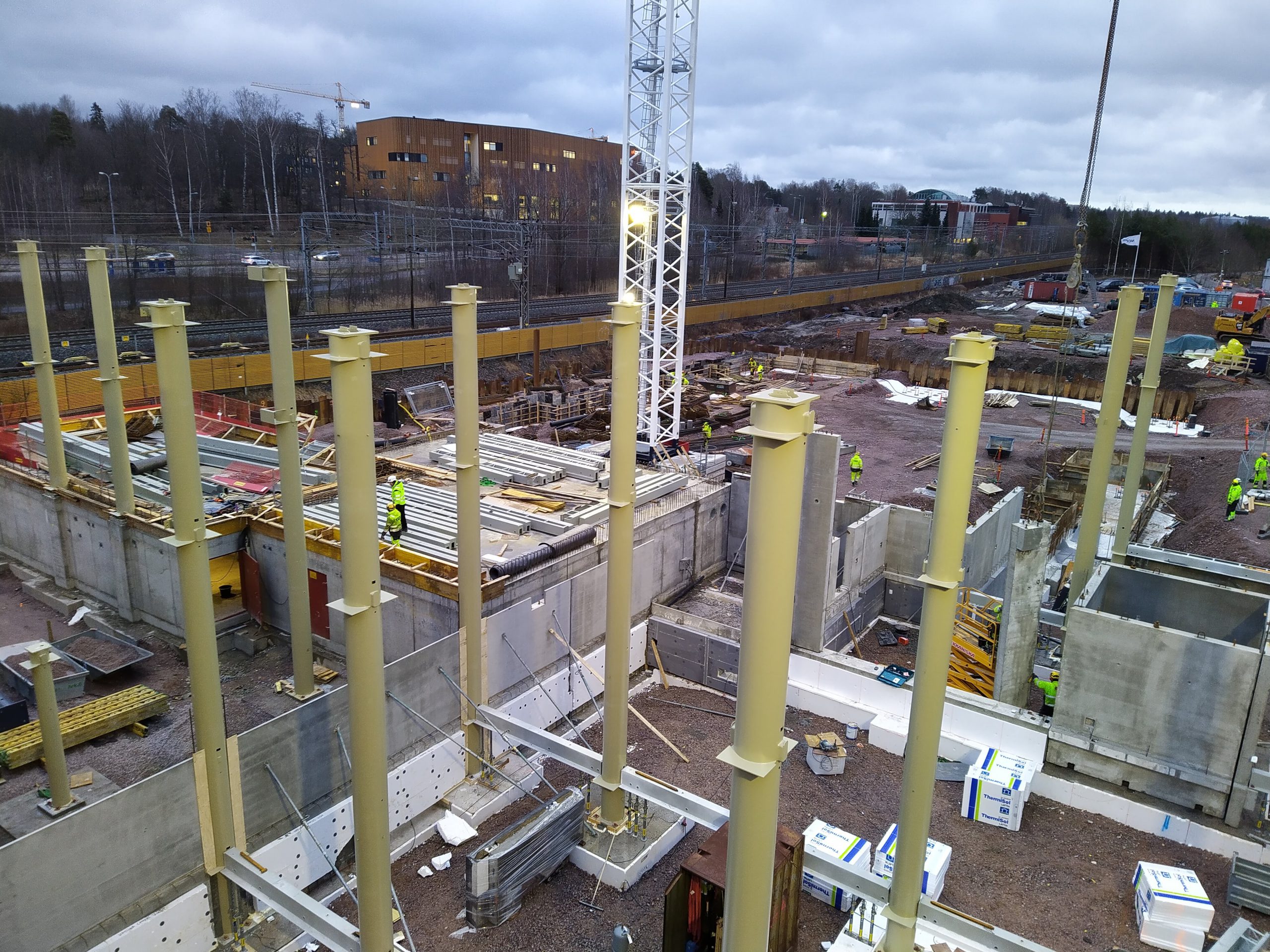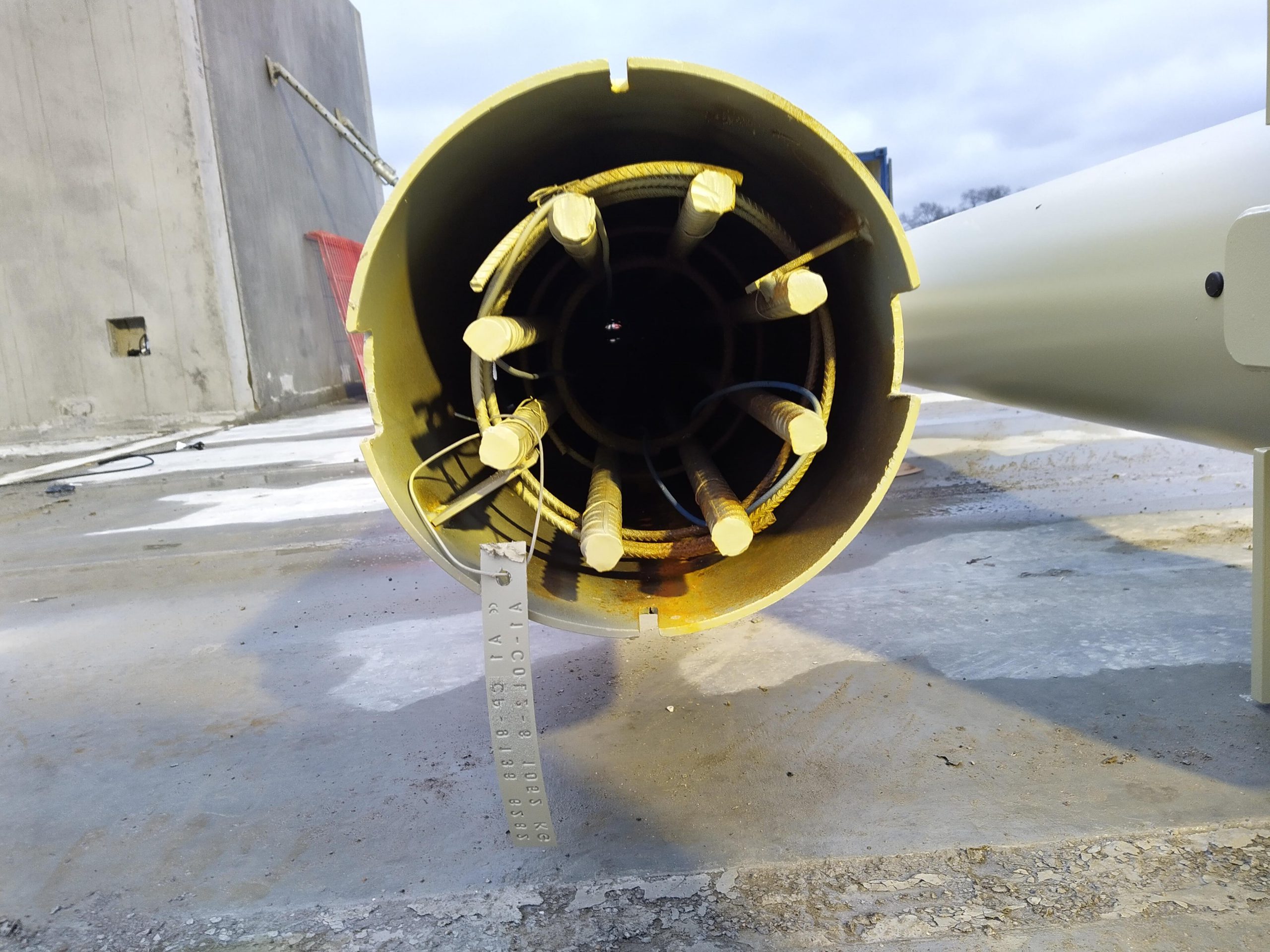 Technical information
Nordec's composite columns are designed according to EN-1994-1-1, and the final design can be carried out by Nordec's designers utilizing specialized software.
Basic technical information
Circular or square profile
Recommended diameter for circular columns 219,1 – 610 mm
Recommended width for square columns 200 – 400 mm
Utilization of composite columns
Composite columns are typically utilized in multi-storey buildings such as office buildings and commercial buildings.
Advantages of Nordec's composite columns
Nordec has a patented way of concrete casting which makes assembly on site fast and safe. The surface of Nordec's composite column is smooth, meaning that it is ready for final coating or can even be delivered with ready coating from our factory.
Our composite columns have many advantages:
Slender design
High load-bearing capacity
High fire resistance, R120
Simple installation
We can calculate the carbon footprint for each product. Read more about our sustainability goals here.