Steel trusses
Nordec's steel trusses
Nordec's steel truss product family consists of different types of standardized and highly efficient roof trusses. The trusses are designed in-house by our specialized designers to enable a smooth and quick process, from design to installation. Nordec's delivery includes project development and design, efficient fabrication, well-planned transport to the construction site, as well as fast and safe installation using bolted connections.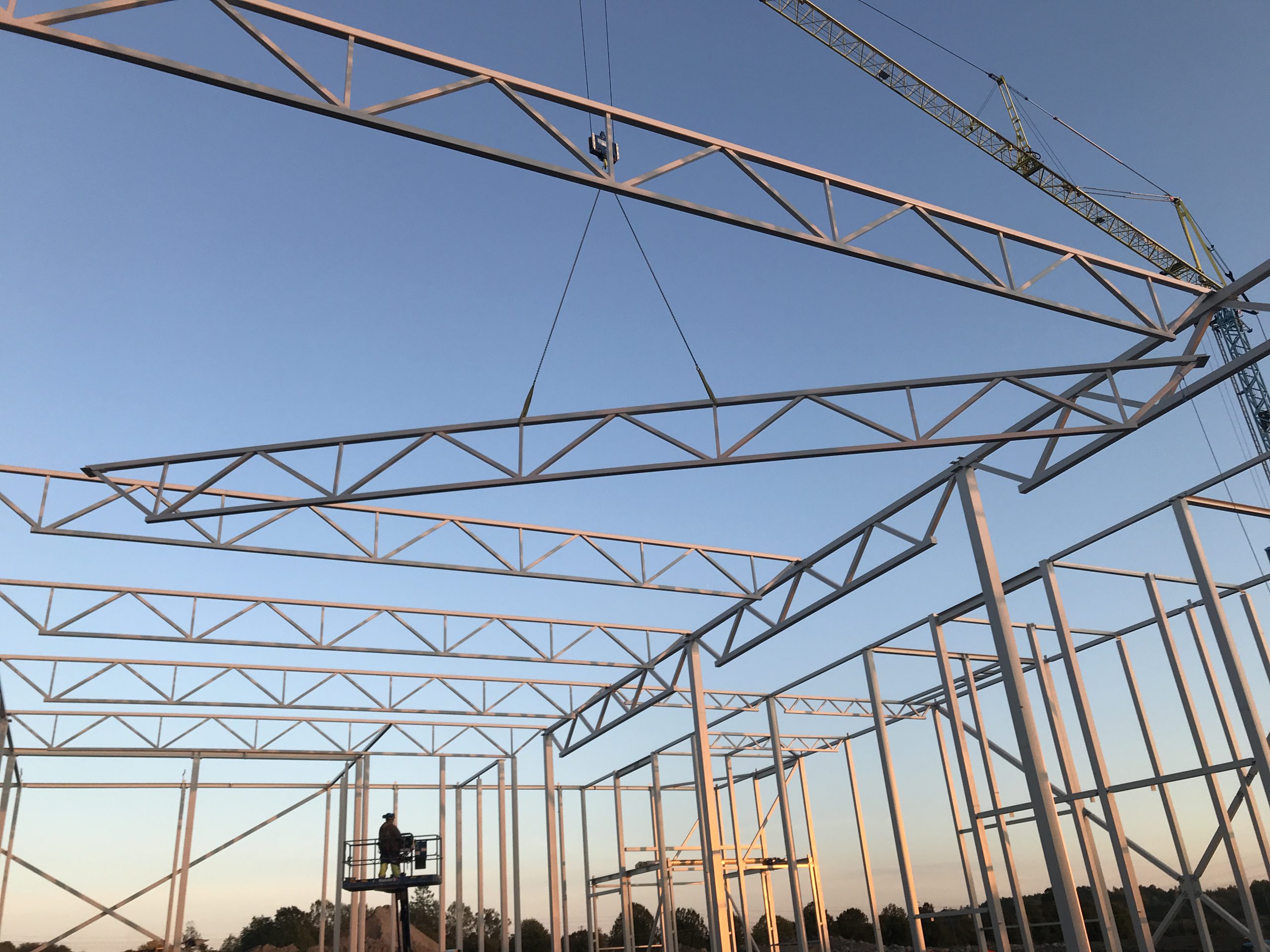 Nordec's steel truss solutions
Nordec offers standardized solutions for:
Pitched trusses
Flat trusses
Inverted trusses
Primary trusses carrying secondary structures
In addition to the standardized solutions, Nordec designs and fabricates trusses for special needs such as long-span trusses with slim-floor beam as top chord, trusses for sports-arenas and ultra-long customized trusses up to 160 meters.
The geometry of Nordec's trusses is optimized. Our structures are for example less susceptible to dust than steel trusses with open profiles.
Nordec can provide trusses with intumescent coating applied in the factory if fire resistance is required. This will shorten the building process as well as improve the health and safety on site.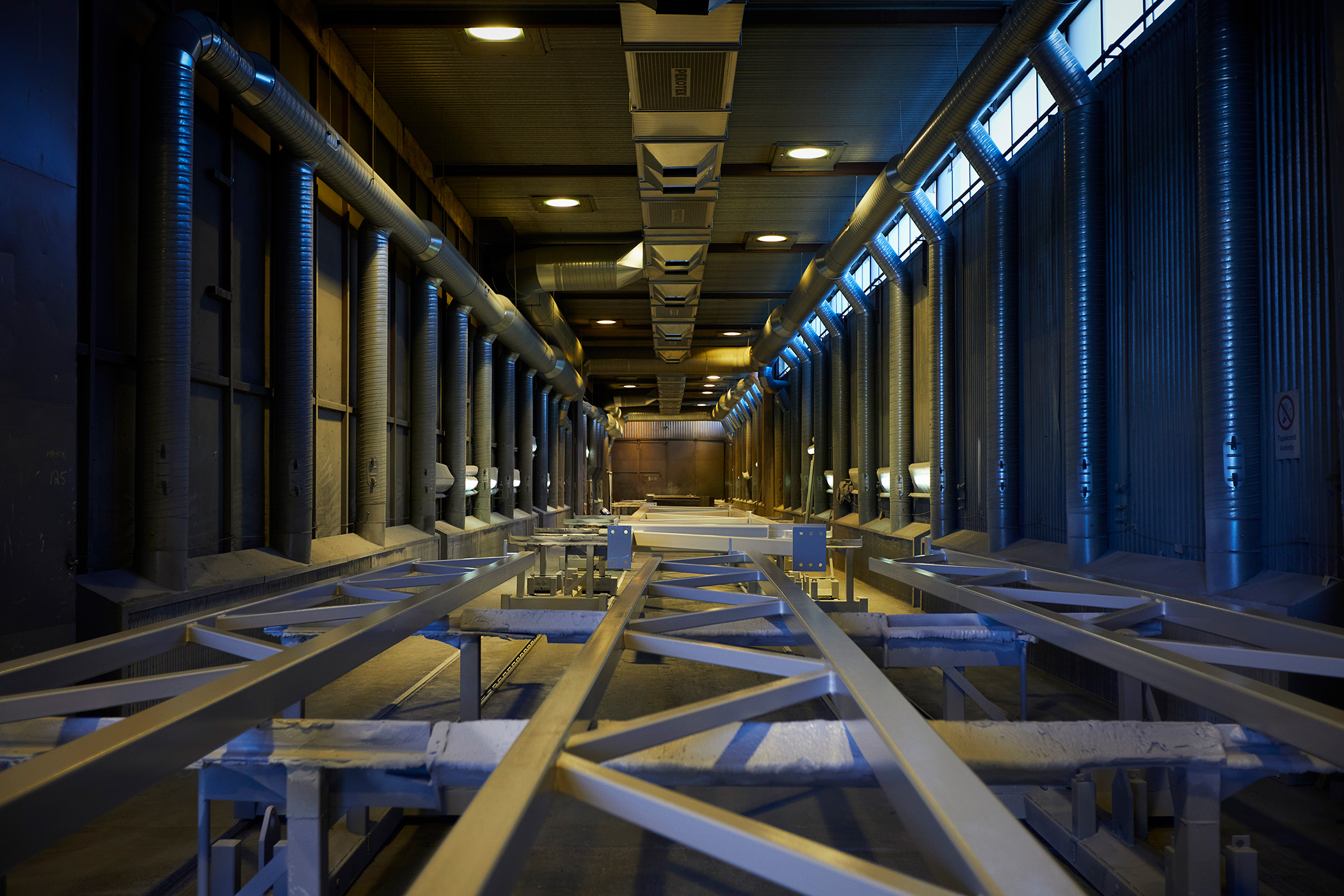 Geometry of our steel trusses
Options both for minimal structural height where clearance and height are of essence, as well as optimal structural height where the material usage is minimized
Height: Length/16 (minimal height) – length/10 (optimal material usage)
Length for standard solutions: 16-32 m
Can be split in half in the middle if transport so requires
Advantages of steel trusses
lightweight and very strong structure
flexibility in design – the steel trusses are prefabricated at our factory

t

o suit the architectural features and requirements
no span restrictions
ideal solution for buildings with large areas to be covered without obstructions such as columns
allow easy transportation to the construction site
easy and fast installation due to the erection technique

s

and low weight
safe and fire-resistant structure
durable structure that will last a lifetime and is well suited for circular economy and use in other buildings in the future
We will help you to find best solutions for your project – contact us!