Nordec Easy Bridge®
Standard solution for all roads
Nordec Easy Bridge® is a predesigned standard solution for different roads. It is suitable for new and existing bridge locations. It is ideal for one span bridges of 11 – 35 meters.
There are two bridge types available, Classic for local and private roads and Premium for public roads and heavy traffic.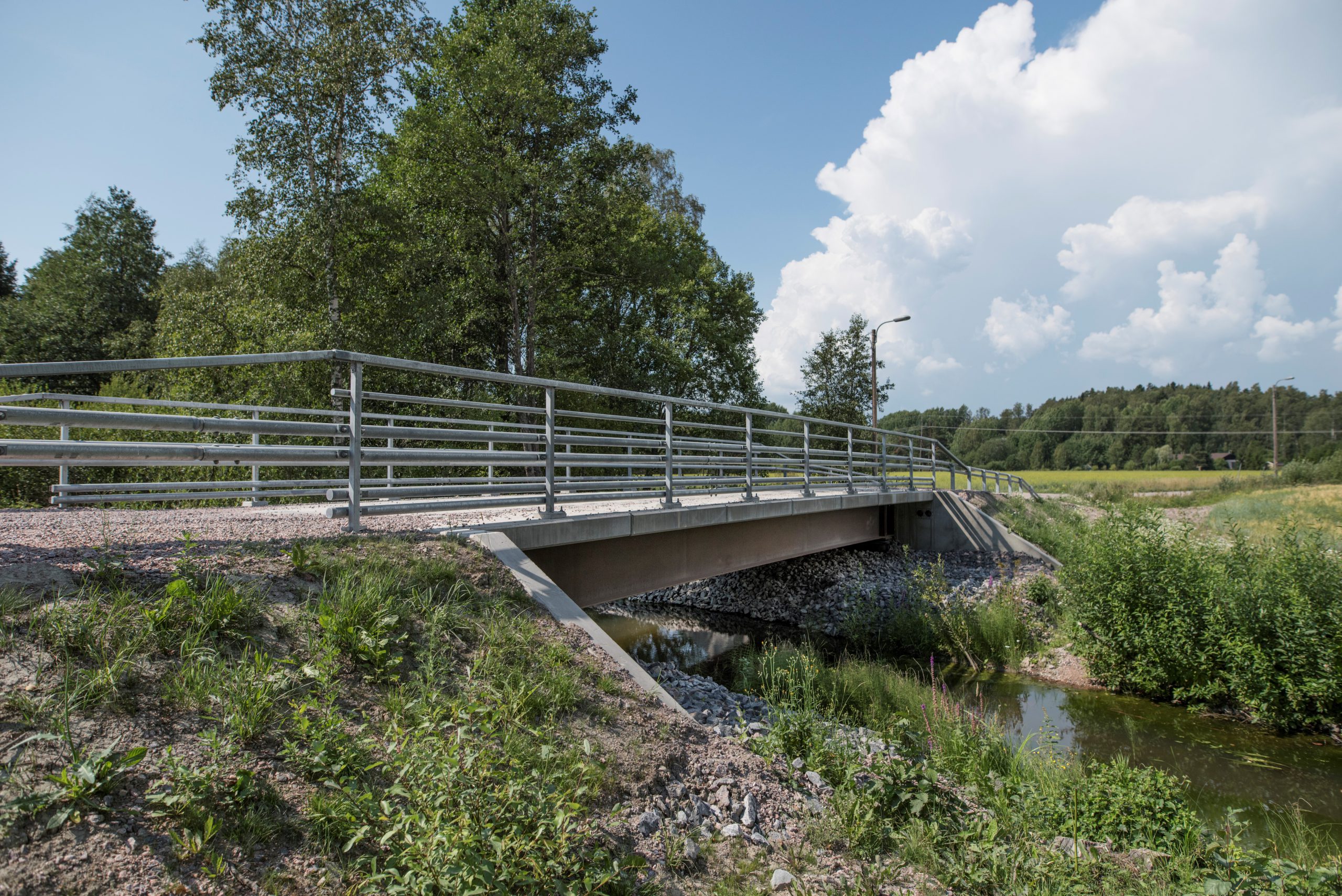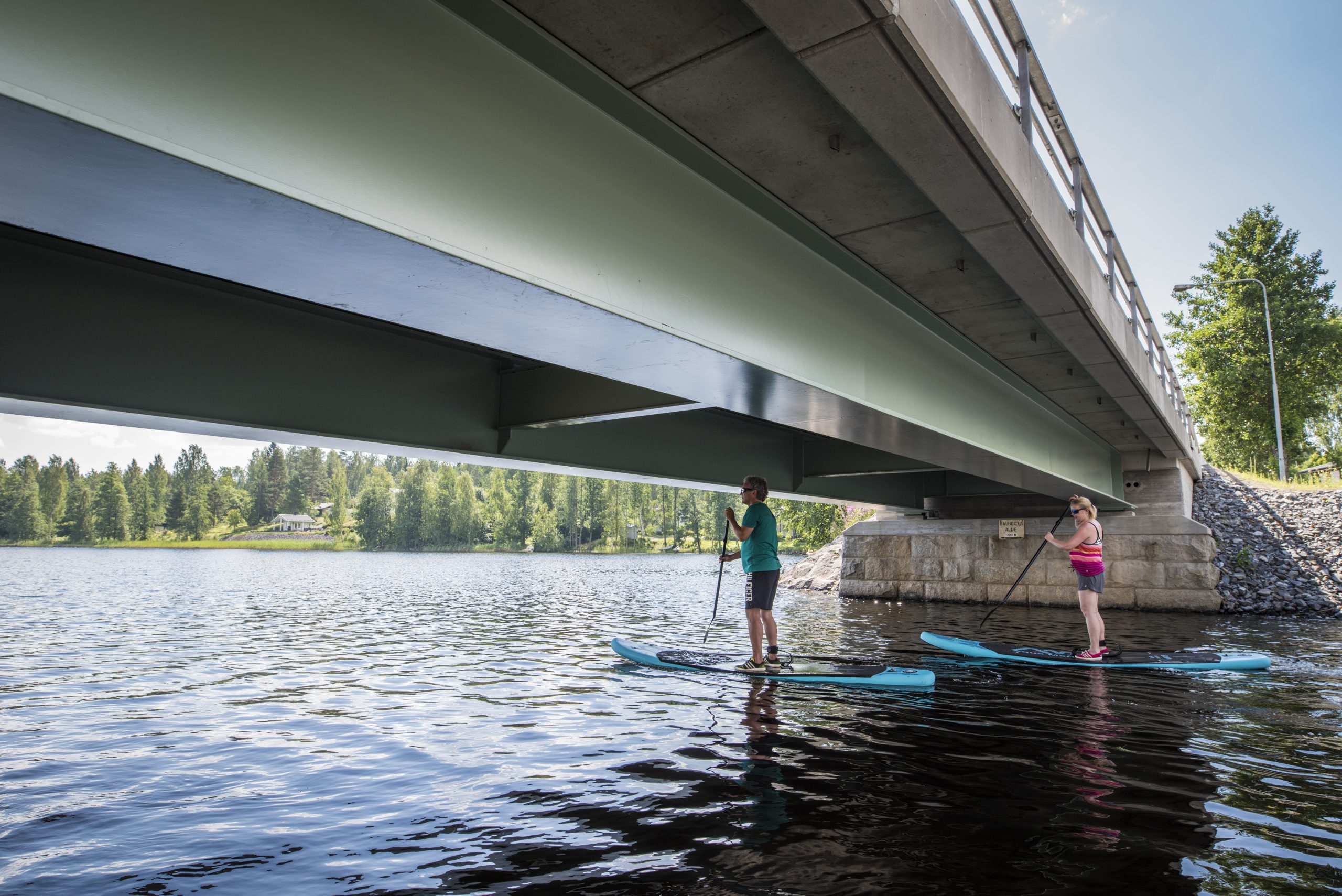 We fabricate and install the steel structures
We utilize our standard design for 11 – 35 meters long bridges. We tailor the predesigned bridge for each bridge location.
We fabricate all the steel structures in our own factory in Ylivieska, Finland. Nordec Easy Bridge solution consists of steel girders, concrete deck slabs, and two end sections made of concrete or steel. All structural parts are available as prefabricated elements, and concrete structures can also be cast on site.
The bridge is installed on either new or old foundations, for example, large diameter steel piles or concrete support structures. We install the load bearing bridge structures and deck elements normally within one day.
We support your design work
We provide you with our support material for design which includes design instructions and drawings of the superstructure, completed with deck and end sections. The extent of the delivery is agreed on for each project separately.
Our CE-approved steel structures are manufactured at Nordec's factory in Ylivieska. All the bridges are designed in line with the Eurocodes and guidelines issued by the Finnish Transport Infrastructure Agency.
Nordec Easy Bridge concept is approved by Finnish Transport Infrastructure Agency.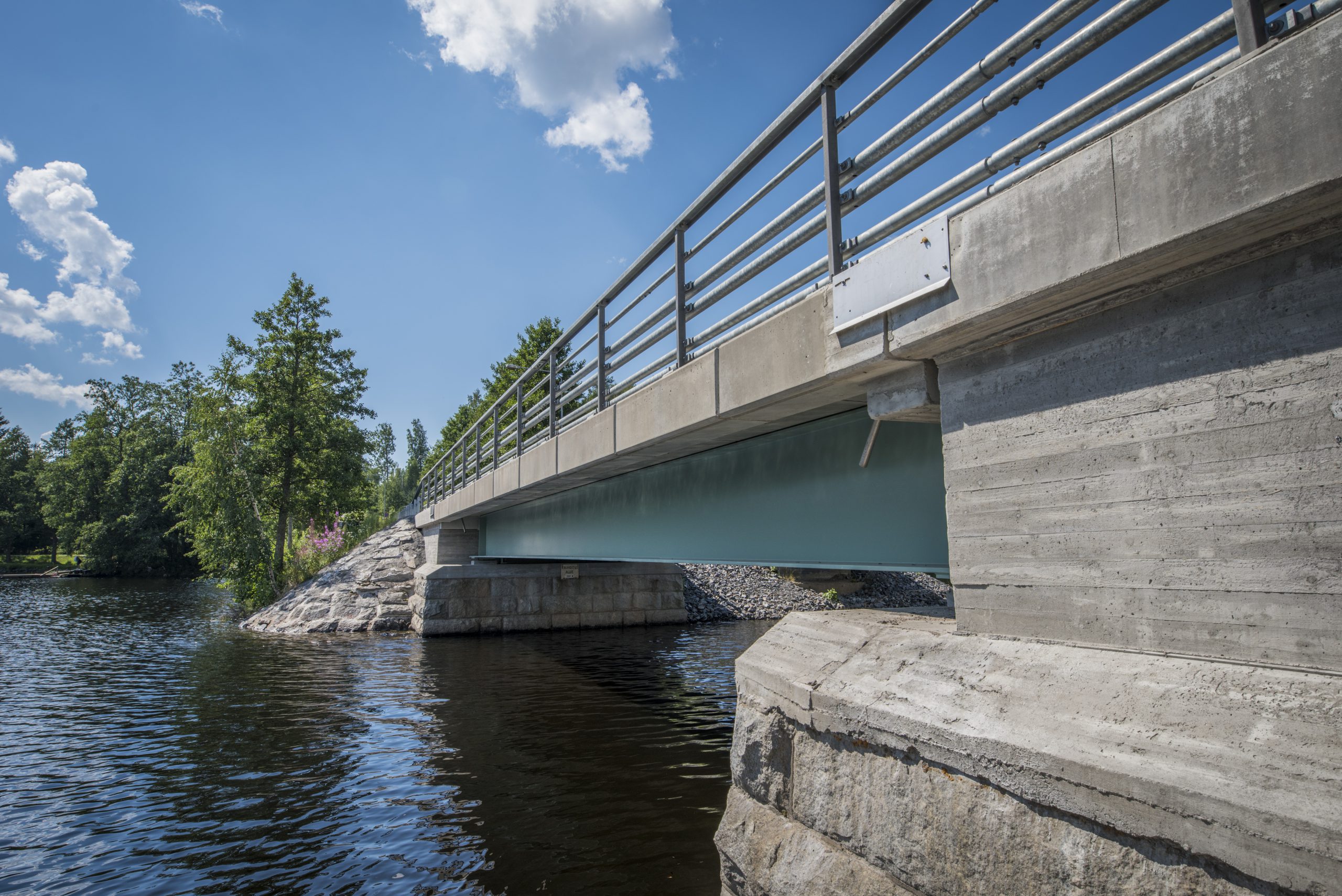 Benefits of Nordec Easy Bridge®
Complete predesigned concept
Savings in design and project management
Reliable and functional concept
Shorter project payback time
Fast, easy and safe to install
High prefabrication grade
Safe installation concept
Installation within one day
Less disturbance to traffic
Maintenance free
Made of weather resistant steel
Can be surface treated with durable painting systems
Long lifetime and durability
Designed for 100 years
Lower life-cycle costs
For heavy traffic and loads