Multi-storey buildings
Multi-storey buildings are built for people
Nordec is one of the biggest suppliers of frame structures for multi-storey buildings in the Northern Europe. Our dedicated team works continuously with same type of projects. This allows our long-term customers to work with experts they are familiar with. Long-term customer relationships enable close cooperation and continuous development of the business together.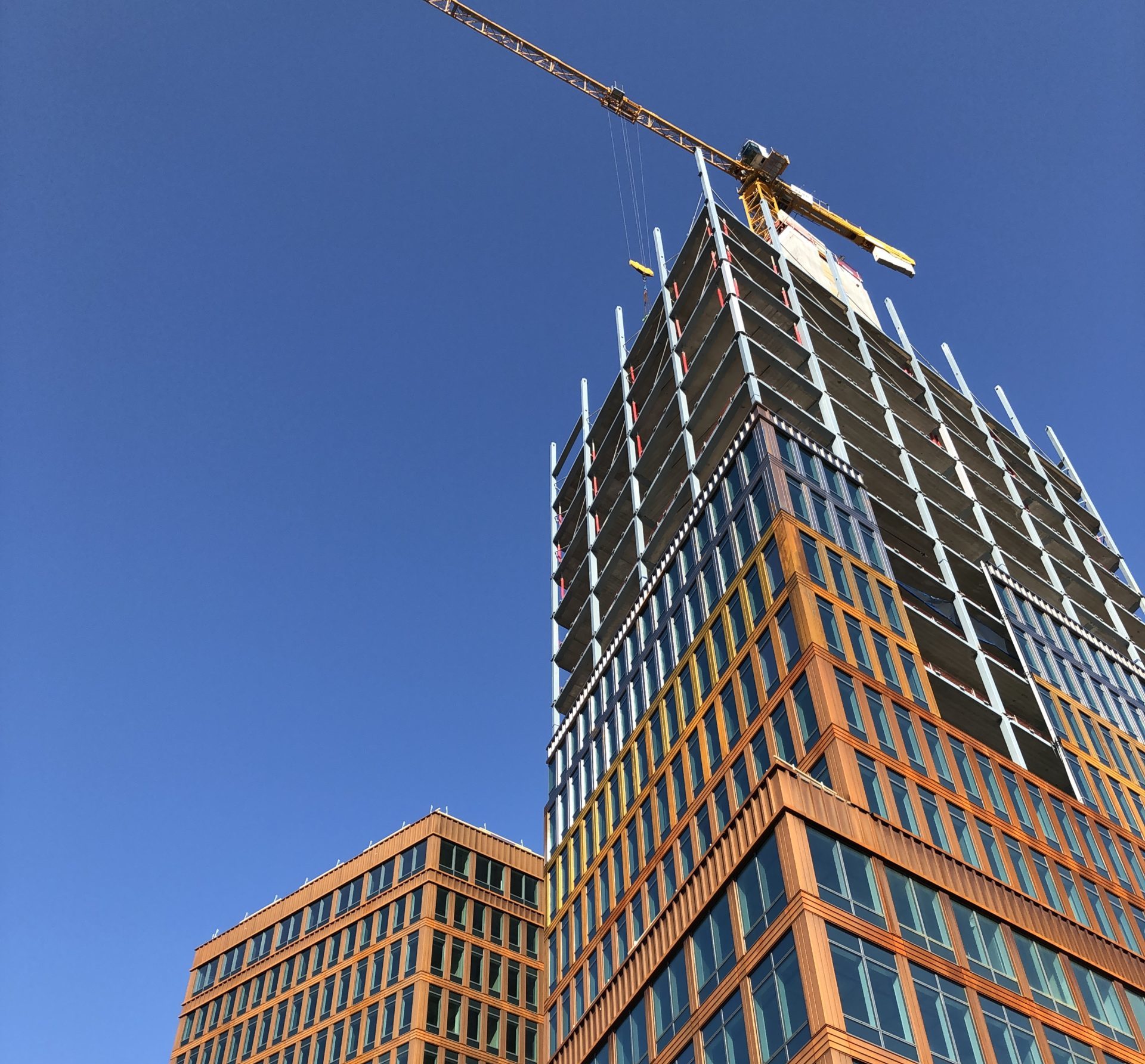 Securing a successful project together with the customer
Our customers are construction companies, developers and investors, to whom we provide a full-service framework package, including project management, design, fabrication and installation.
With the experience and expertise of our sales and projectpeople, we can serve you in demanding projects. The most common multi-storey building types for us are offices, hotels, shopping malls and other commercial buildings, terminal buildings, buildings for education and healthcare. Typical characters for multi-storey buildings are spaces in several floors, in combination of open  high spaces with long beam spans.  multi-storey buildings are typically built in tightly built urban environments.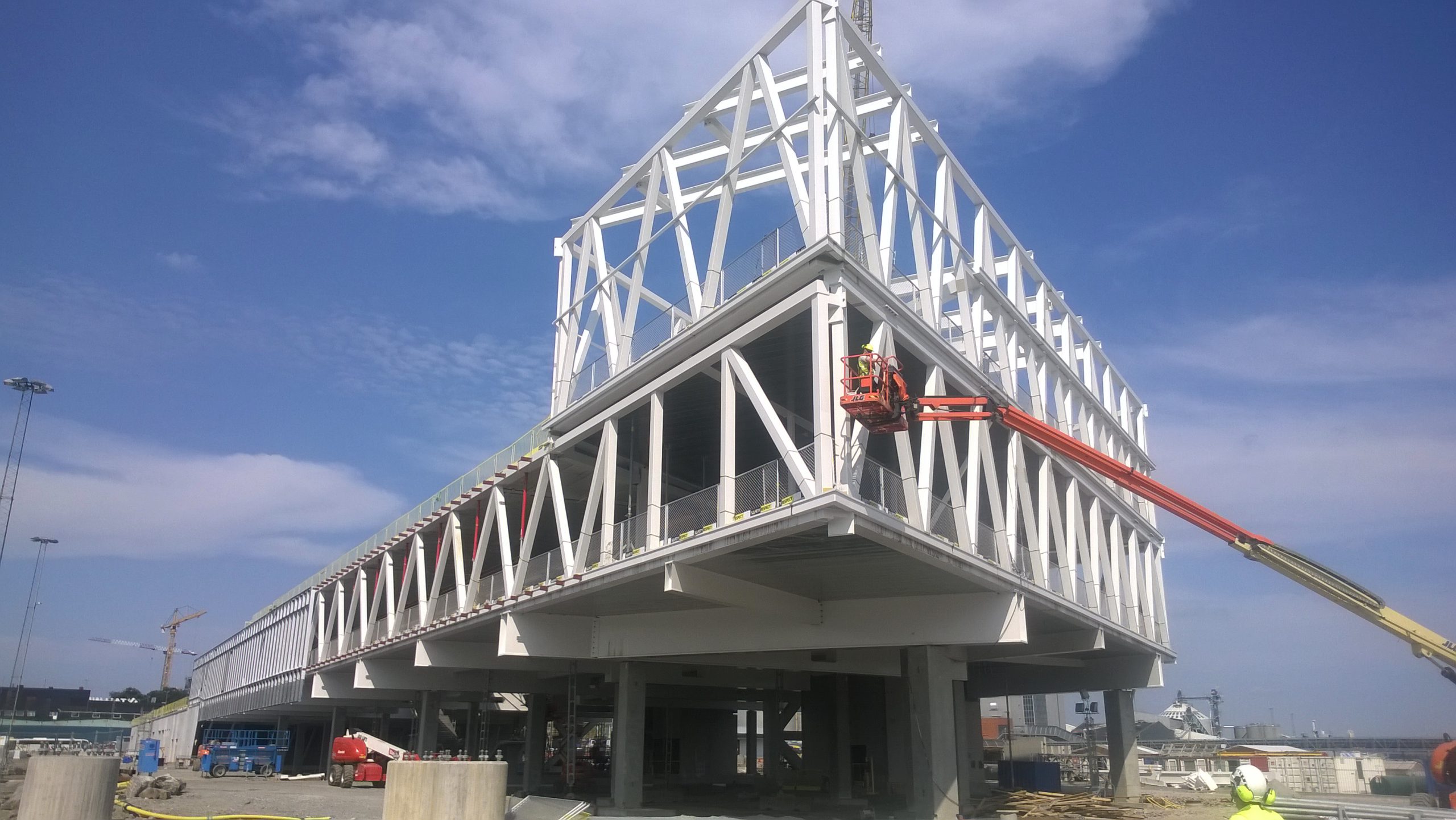 Building a more sustainable society for the future
Sustainability requirements are already today a decisive factor when the customer makes decisions on choosing a frame structure supplier and material. Requirements are becoming stricter, and we want to make our contribution already today towards a more sustainably built environment. We aim to minimize the carbon footprint by efficient and sustainable use of materials. We also standardize our technical solutions and the whole project. That way we ensure safe, high-quality, and cost-efficient path to a sustainable solutions to be delivered to our customers.

We aim to minimize the carbon footprint by efficient and sustainable use of materials.
Our expertise for your multi-storey project
We have an experienced team with a wide range of experience of projects in different building segments. Our experience has been built over the decades and it covers very demanding construction projects.
Our offering
Project development together with our experts in design, technology and cost estimation
Project specific teams including experts for sales, project management, engineering, fabrication and installation
Design & build solutions of the complete frame, includes all load bearing components, as beams, columns, slabs and walls
High steel production capability within our five factories in Europe
Hybrid frame solutions with efficient use of different materials: steel, concrete, wood, and clever detailing
Integrated facades in addition to building frame. Our customers can get the whole solution as one project from us (Link to Envelope page)
Steel frame product material deliveries as an alternative (Link to Products)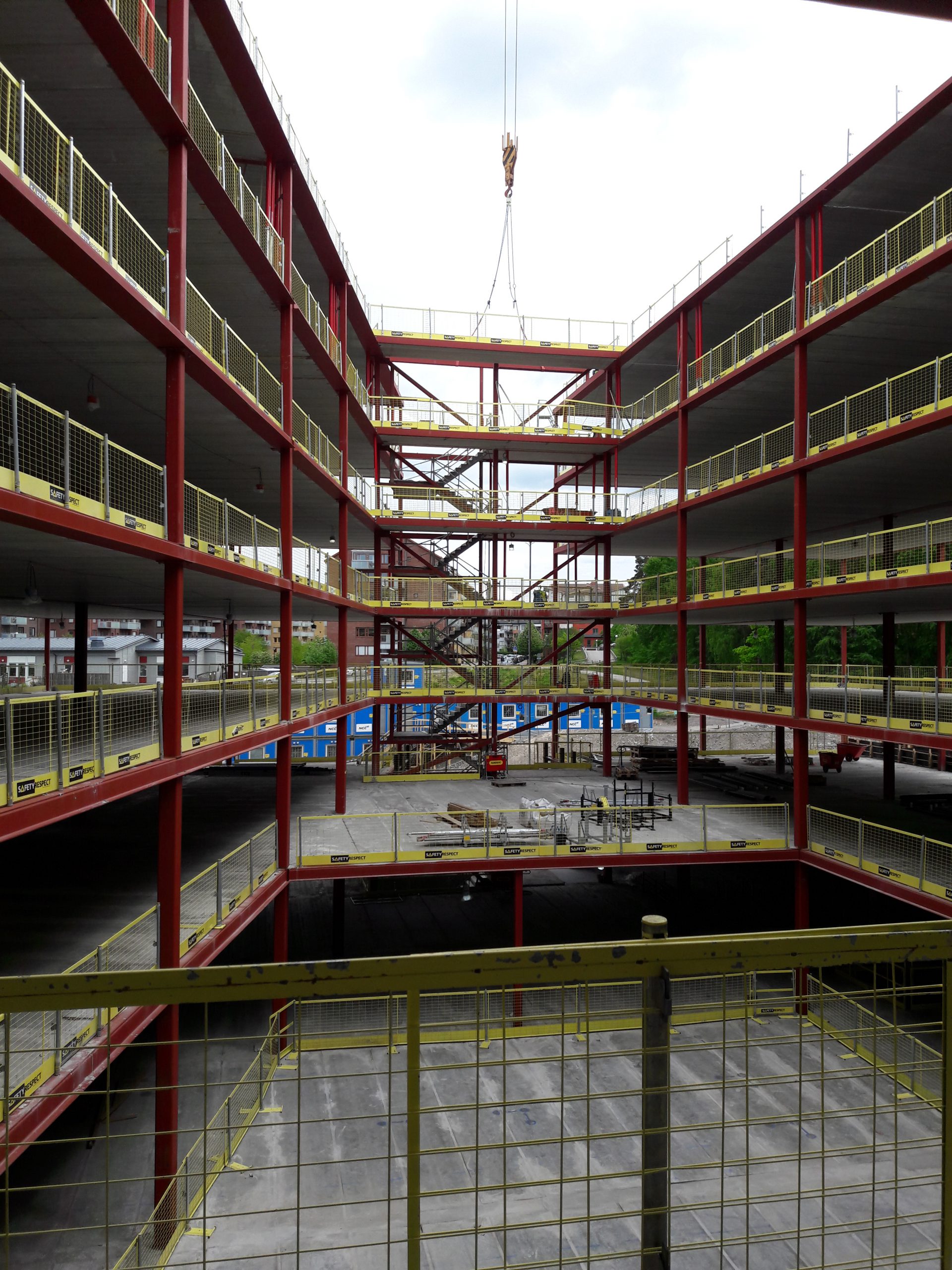 Our ways of working
We value partnering and relations based on trust and commitment.
We can bring the most value for your project if we can join the project already at an early stage.
We ensure that the work is done safely
We manage the entire project for you and minimize the risk of contractual interfaces
By using latest BIM and prefab techniques in our projects we have full control of costs and time schedule
We can provide many benefits for your multi-storey project
Buildings for greener future; Flexible and efficient use of materials, considering environmental requirements and the best properties of materials
Efficient space usage and flexible functional arrangements for the property, through long spans and flat intermediate floors
Experienced project management, efficient processes and proven supplier network
Utilization of standardized solutions and processes for better safety, quality, cost efficiency and shorter lead time
Details and solutions that make reusing and recycling of the steel main frame easy and safe
Faster building process for quicker return on your investment