Environment
We take the environment into account in all our operations
At Nordec, we are committed to acting responsibly and protecting the environment. We work together with our personnel and partners to continuously improve our environmental performance and minimize environmental risks throughout our value chain in a systematic way. To help us achieve this, we follow our code of conduct and have a certified environmental management system according to the ISO 14001 standard.
Our priority is to identify and implement ways to reduce our carbon footprint, and help our clients achieve their carbon reduction goals. We have Environmental Product Declarations (EPDs) for our products, and tools to conduct life-cycle assessments (LCA) for our projects.
We also have a robust supplier sustainability policy to ensure environmentally conscious sourcing decisions. We actively seek more sustainable material alternatives and offer them to our customers.
In addition, we are continuously seeking ways to improve the energy efficiency of our production. All our production sites use electricity from 100% renewable resources.
We ensure that all our waste is handled responsibly and actively work to increase recycling and minimize hazardous waste. The scrap metal from our production continues its life cycle as part of the circular economy. Our improved painting systems have achieved reductions in the use of chemicals and VOC-emissions.
We are familiar with environmental certification systems in the building industry and can help our clients achieve certifications according to systems such as BREEAM and LEED. In addition, we assist our clients reach their sustainability goals by registering our products in environmental databases such as the Swedish Sundahus and Byggvarubedömningen and the Norwegian Cobuilder.
Contact us to start a sustainable building project together.
EPD: Structural steel products based on SSAB steel material (PDF)
EPD: Structural steel products based on European steel material (PDF)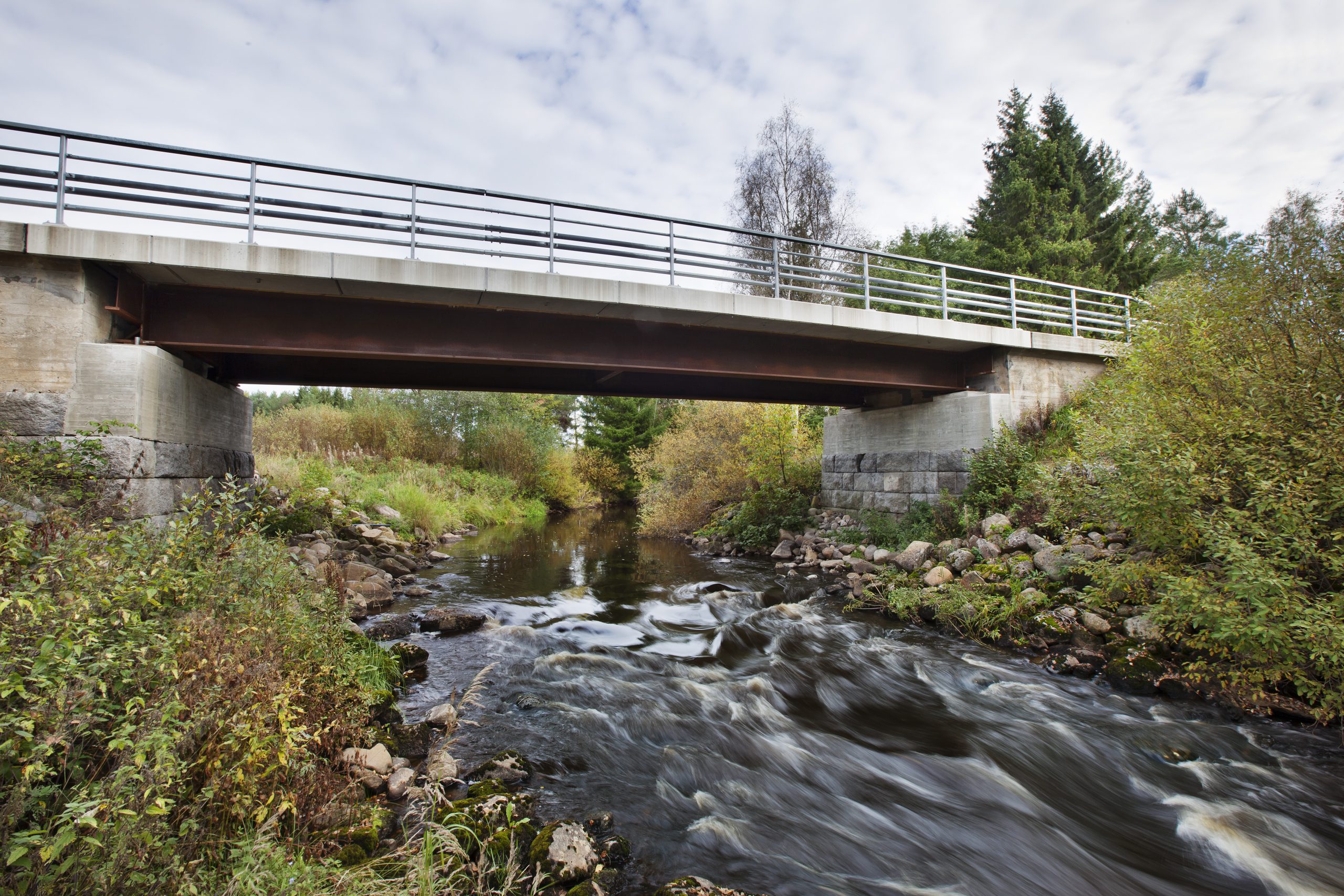 Nordec Environmental Policy
Within our Environmental Policy framework, we enhance the sustainable use of natural resources and work ambitiously to produce forerunner products and services for our customers. To meet all stakeholder requirements, we consistently develop our competence, process, and management system in close cooperation with our partners.
Our fabrication runs with Green Electricity
We are using 100% green electricity in our factories. The change to green energy has reduced the CO2 emissions of our products by 2% – 5% depending on the product. Our target is to keep reducing the emissions in the future and minimize the impact of all our operations on the environment.
There are also many other ways in which we aim to influence the environmental impact of our factories. For example, we want to minimize the amount of material waste by designing and optimizing the material usage as well as possible. We have been able to reduce the VOC emissions of our fabrication by taking into use new low-emission paints. We have also reduced the number of different paint systems, which reduces waste, and less solvent is needed to clean the equipment.
Environmentally friendly transport
We aim to minimize the emissions of our transportations from the factory to the construction sites. We plan the transportations well in advance to ensure optimal steel raw material storage and optimal output to the construction sites. We optimize our deliveries to the construction sites: the loads are always full, which reduces the number of shipments.
It is essential to take into account the factors that affect transportation already at the structural design stage. Our structures and elements are designed the way that they are easy, and efficient to be loaded for transportation. Our efficient supply chain helps us to be more environmentally friendly and ensures timely delivery for our projects.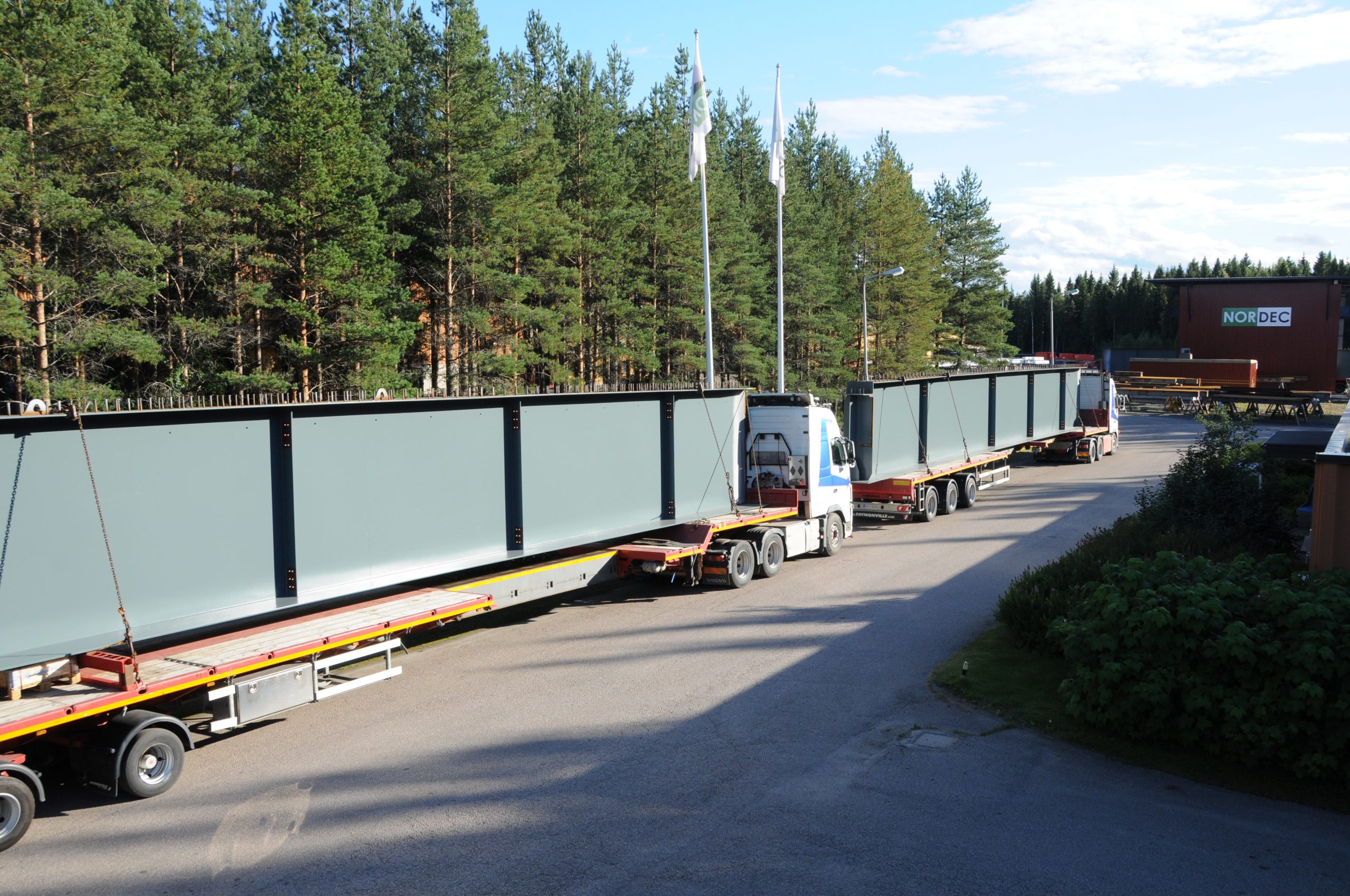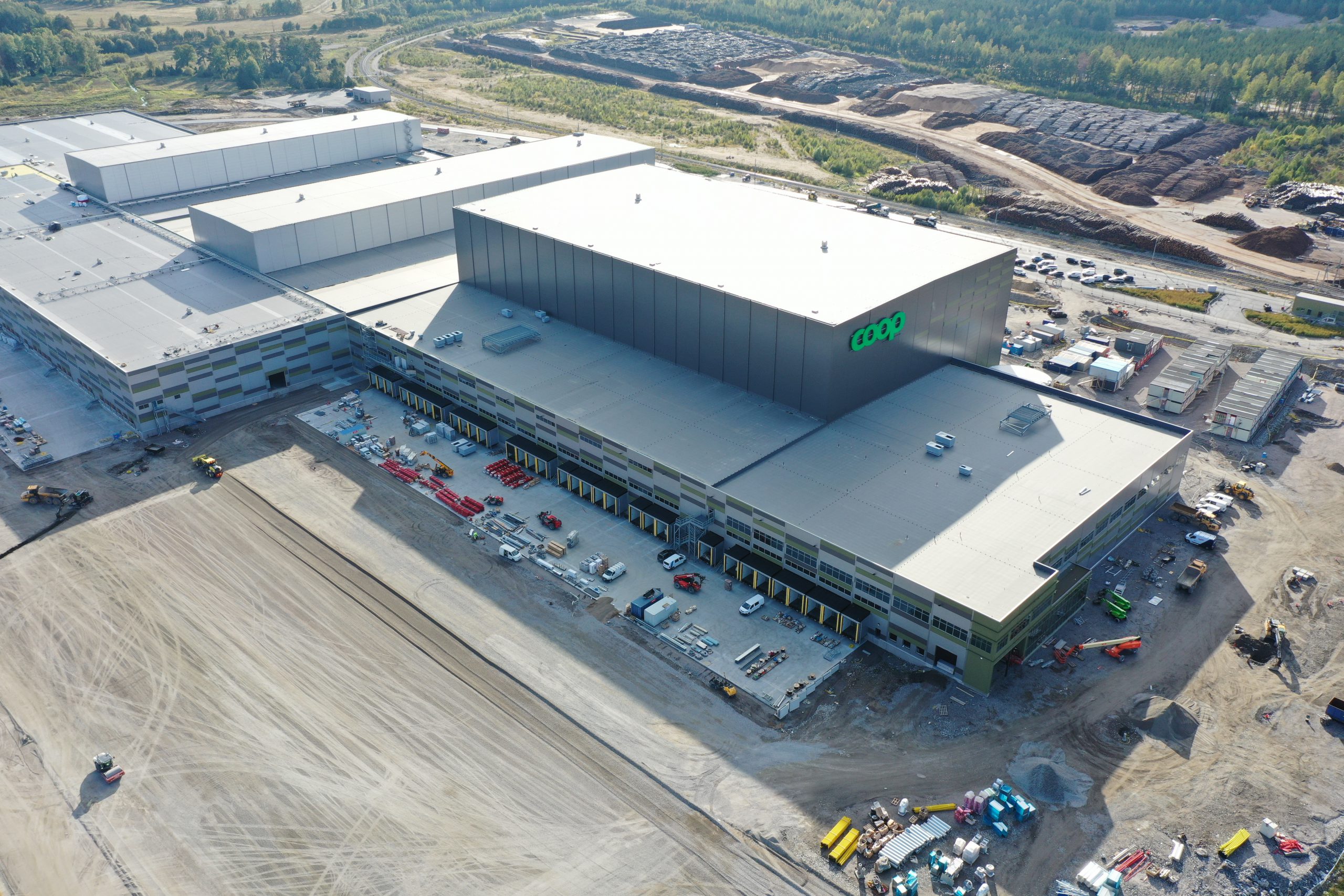 Energy efficiency of our solutions
We design innovative solutions for thermal insulation, airtightness, and ventilation heat recovery of the buildings to increase the energy efficiency. We can bring many benefits to the project when being involved in the project already in the early stage of structural design.
With our standardized solutions and details, we have been able to minimize the environmental impact of our products. When we can design the solutions utilizing our products, we can optimize the material usage most efficiently.
Improve the energy efficiency of your building with the help of our design team – read more about our design services.
We have certified energy efficiency management systems:
Energy efficiency system ETJ+ in Peräseinäjoki, Ylivieska and Alavus factories
Energy audits in Oborniki and Gargzdai factories
Nordec's products don't cause emissions during the usage of the building. In general, steel frame structures have a long lifespan because of the durability and strength of the material. Besides, steel is the only building material that can be 100 % recycled to create new steel-based products. By using recycled steel material and high-strength steel, we can decrease the environmental impact of our products.
Read more about the environmental impact of steel in construction.