Sustainability
Your trusted partner for sustainable construction projects
Sustainability is an integral part of Nordec's strategy and our daily ways of working. For us, sustainability is taken into account in everything we do. We actively develop our processes and products to create a more sustainable future. Contact us to start a sustainable construction project together with us.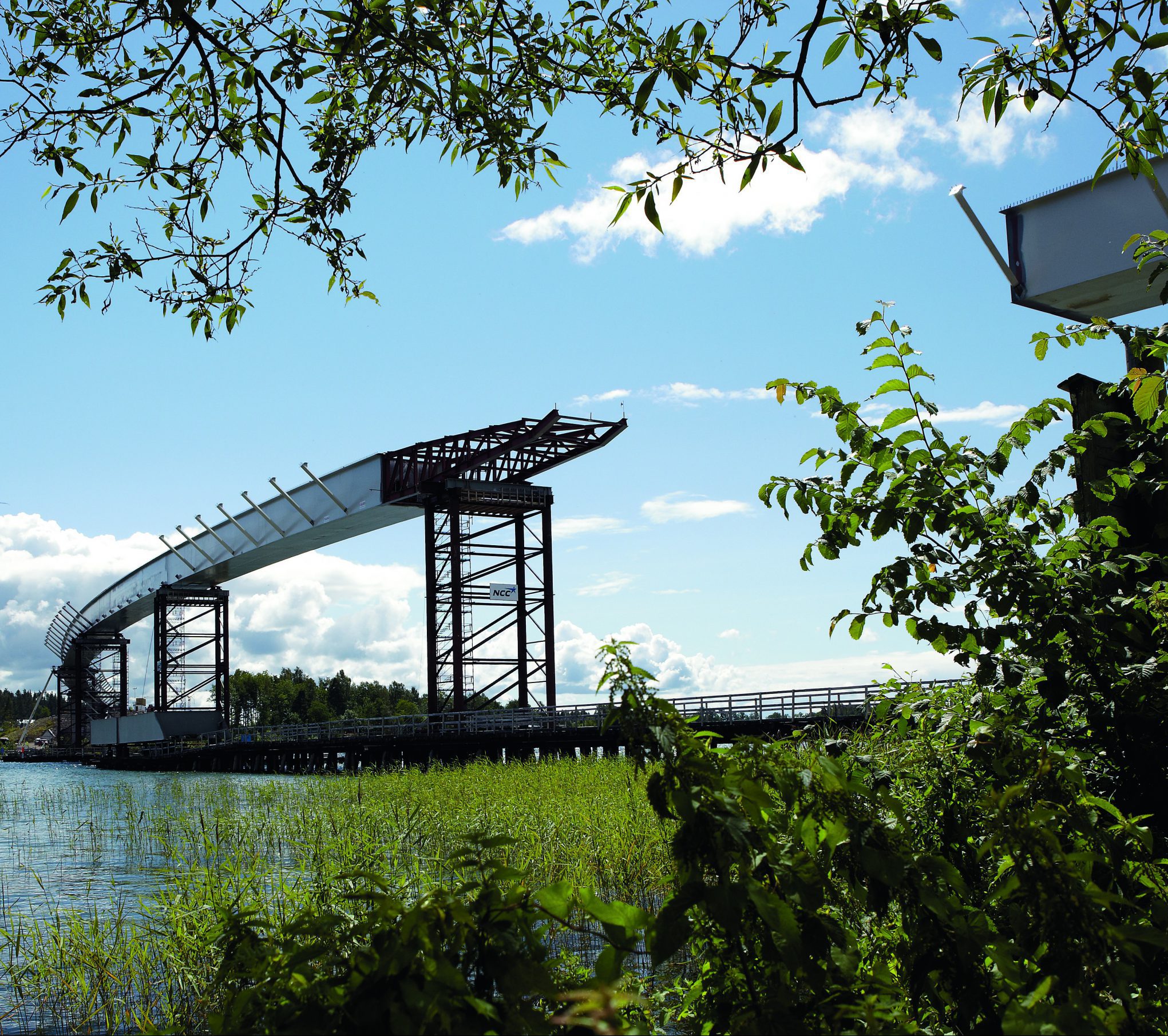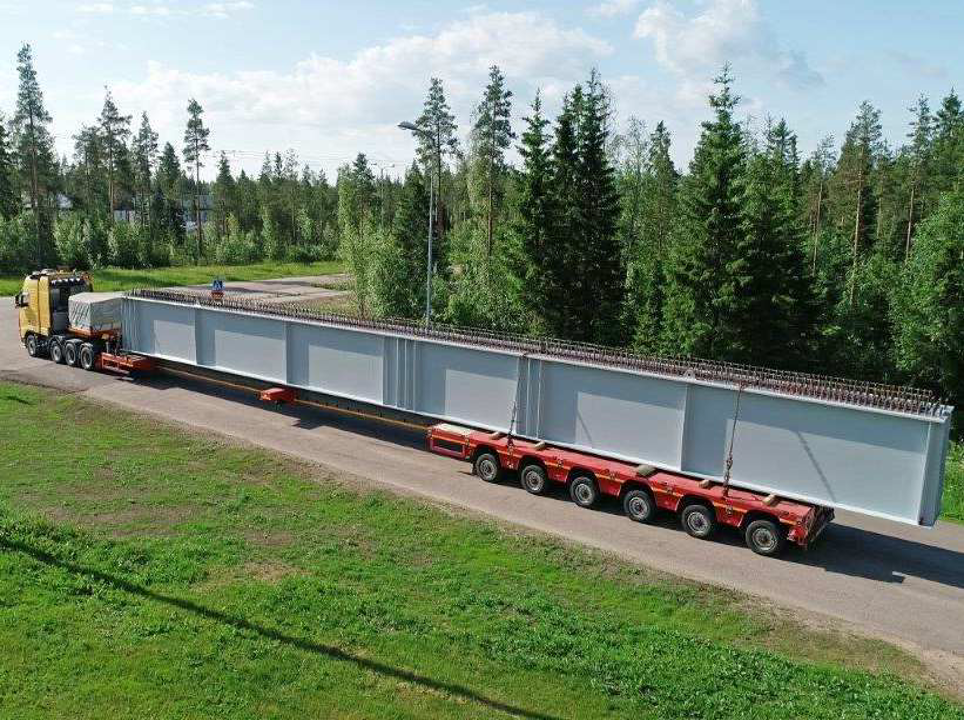 Sustainability in steel construction
Nordec's steel structures have a long life span due to their durability and strength. The environmental impact of steel structures can be decreased by using recycled steel material and high strength steel. The circularity of steel brings along many benefits for sustainability in steel construction. Steel structures can be recycled and reused.
We want to minimize the environmental impact of our products by optimizing material usage and waste. We work together with our material suppliers and customers to find the most sustainable solutions for each project.
Our project deliveries meet BREEAM requirements
At Nordec, we value projects which meet the BREEAM-requirements. BREEAM is Europe's leading environmental classification system for construction. BREEAM rated development projects aim to more sustainable environments that enhance the well-being of the people working and living in there. Target is also to protect environment and natural resources and make more attractive property investments.
We have participated in many BREEAM projects. These projects support our goal to be a top partner in providing the most sustainable solutions for each project in the construction business.
Check our latest BREEAM projects!
Nordec's Sustainability Goals
Our sustainability goals are based on the UN's 17 Sustainability Development Goals, also known as SDGs. We have chosen 7 of those in which we can influence most through our own actions.
Nordec Road to Zero
Reducing carbon footprint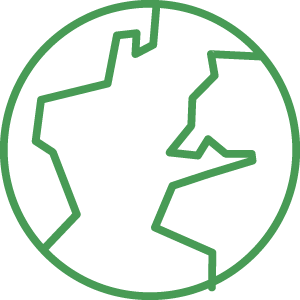 At Nordec, we are committed to reducing the carbon footprint of our products and operations, which is the most efficient way for us to mitigate the climate change. We are doing this by reducing the consumption of energy and raw materials. Our fabrication runs with 100% green electricity. The change to green energy has reduced the CO2e of our products by 2%-5% depending on the product.  We minimize the emissions of our transportations by planning them better and securing a high fill factory.
We control the environmental risks in every phase of our products' life cycle. The environmental impact of our products can be calculated based on our Environmental product declarations (EPD's).
Download our EDP's, Welded and painted structural steel products:
Energy efficiency
Energy efficiency is important in our own operations and premises as well as in the buildings we deliver to our customers.
On our own premises we have improved energy efficiency thru better thermal insulation and air tightness of our buildings, heat recovery of ventilation, etc. We have implemented the Energy efficiency system ETJ+ for our Finnish factories and a similar practice for Polish and Lithuanian factory thru energy audits.
For our customers we can deliver an energy efficient building by optimizing the thermal resistance and airtightness of the facades and roof structures. Our standard solutions and details will make this easy and efficient.
Recycling and minimizing scrap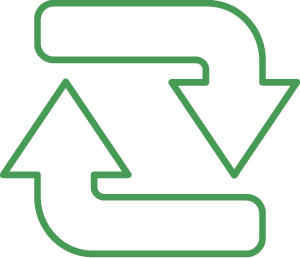 Efficient material usage is a good way to reduce the environmental impact. When we join the project in the early design phase, we can optimize material usage and minimize waste. In our factories, we have effective processes for recycling waste materials.
By using recycled steel material and high-strength steel, we can decrease the environmental impact of our products. We are working actively to grow our network of recycled steel suppliers. The carbon footprint reduces by approximately 50 % when using 100 % recycled steel. Read more about the circularity of steel.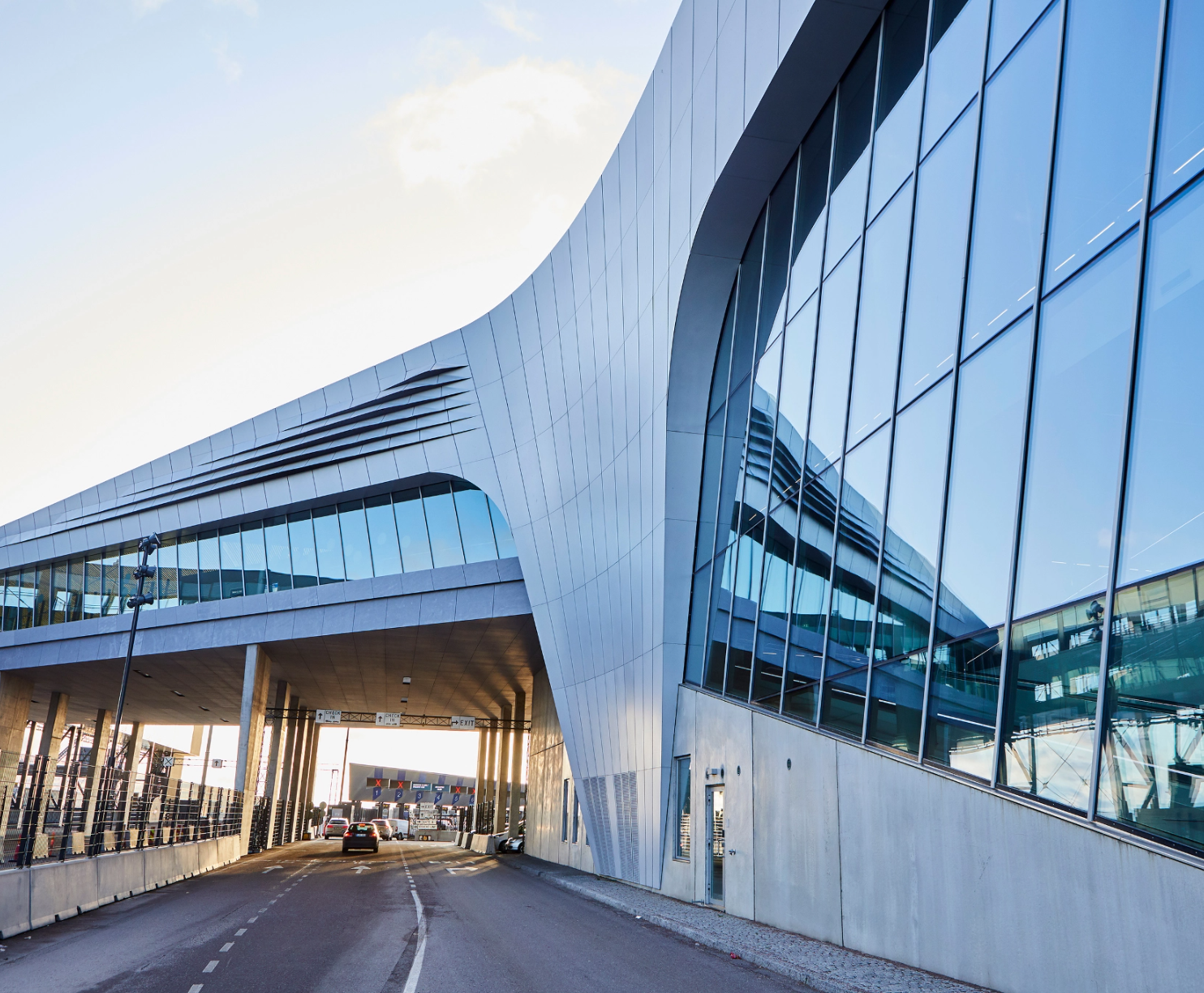 Implementing new technologies with an innovative mind
At Nordec, we are constantly investing in product development and testing of new technologies to be more sustainable. Furthermore, we strive to utilize different materials as efficiently as possible to avoid all unnecessary material waste.
Steel is a strong, versatile, and efficient material and it has a long service life compared to many other materials. Steel enables lightweight structures and has a low material input. Flexible frame solutions also extend the life cycle of buildings, which decreases the environmental impact. Moreover, steel is the only building material that is 100 % recyclable. Read more about the sustainability of steel construction.
Continuous development of processes 
We are committed to constantly making our processes more sustainable. The digitalization of the construction business offers several opportunities for this. We have utilized One Click LCA software in several projects to evaluate the environmental impact of our products in great detail.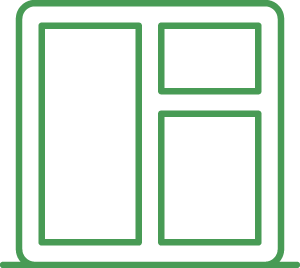 BUILDING SOLUTIONS THAT MAKE A DIFFERENCE
Social responsibility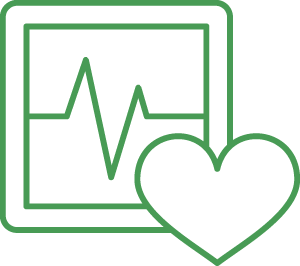 Safety first
Safety is our shared responsibility. Our goal is zero accidents, injuries, and work-related illnesses. Therefore, we have a certified Occupational health and safety management system, ISO 45001.
We have defined strict and fundamental safety processes. We make sure that our operations also on our customer's premises are handled safely. As a result, you will get safely and responsibly delivered products and services when you cooperate with us.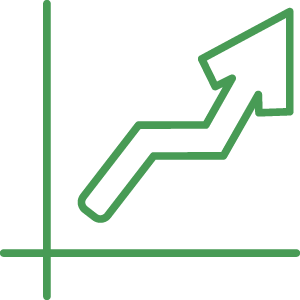 Work & life balance
The health & well-being of our employees is an essential value to us. We want to encourage our employees to strive for a good balance with healthy work & life. We recognize good results, promote teamwork, and encourage for open discussions and feedback.
We also want to bring our know-how to society more broadly. For example, with good design, we want to be creating a better working and living environment for the end-users.
Equal opportunities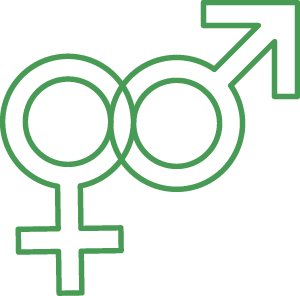 At Nordec, we treat all people equally and with respect. We offer all our employees equal opportunities to succeed and develop their own work. We recruit based on capabilities and promote persons based on their performance.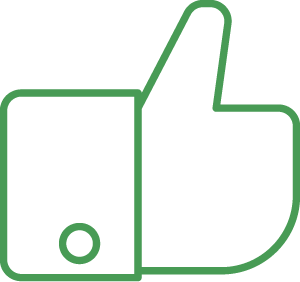 We hire young professionals as summer trainees or for work-on-duty learning. We also take part in school cooperation and educate students about steel construction. As a leading expert in our own field, we consider it as our responsibility to ensure that there will be a growing generation of new steel professionals in the future.
Supplier Sustainability Policy
The Supplier Sustainability Policy applies to all suppliers providing products and/or services to any Nordec Group company. Employees are all people who are working for the supplier, whether directly employed, subcontracted, or employed by other agency.
Nordec expects the supplier to monitor its own suppliers to ensure commitment to environmental and social responsibility.
Get familiarized with Nordec-Supplier-Sustainability-Policy