Single-storey buildings
Strong expertise in single-storey building projects
Nordec is one of the biggest suppliers of frame structures for single-storey buildings in the Northern Europe. The competence of our experienced and dedicated teams develop continuously as  they work with same type of projects constantly.  Our target is to have continuous cooperation with our long-term customers and help them to improve their business. Standardization of processes and technical solutions creates synergies and cost efficiency all the way through the construction project.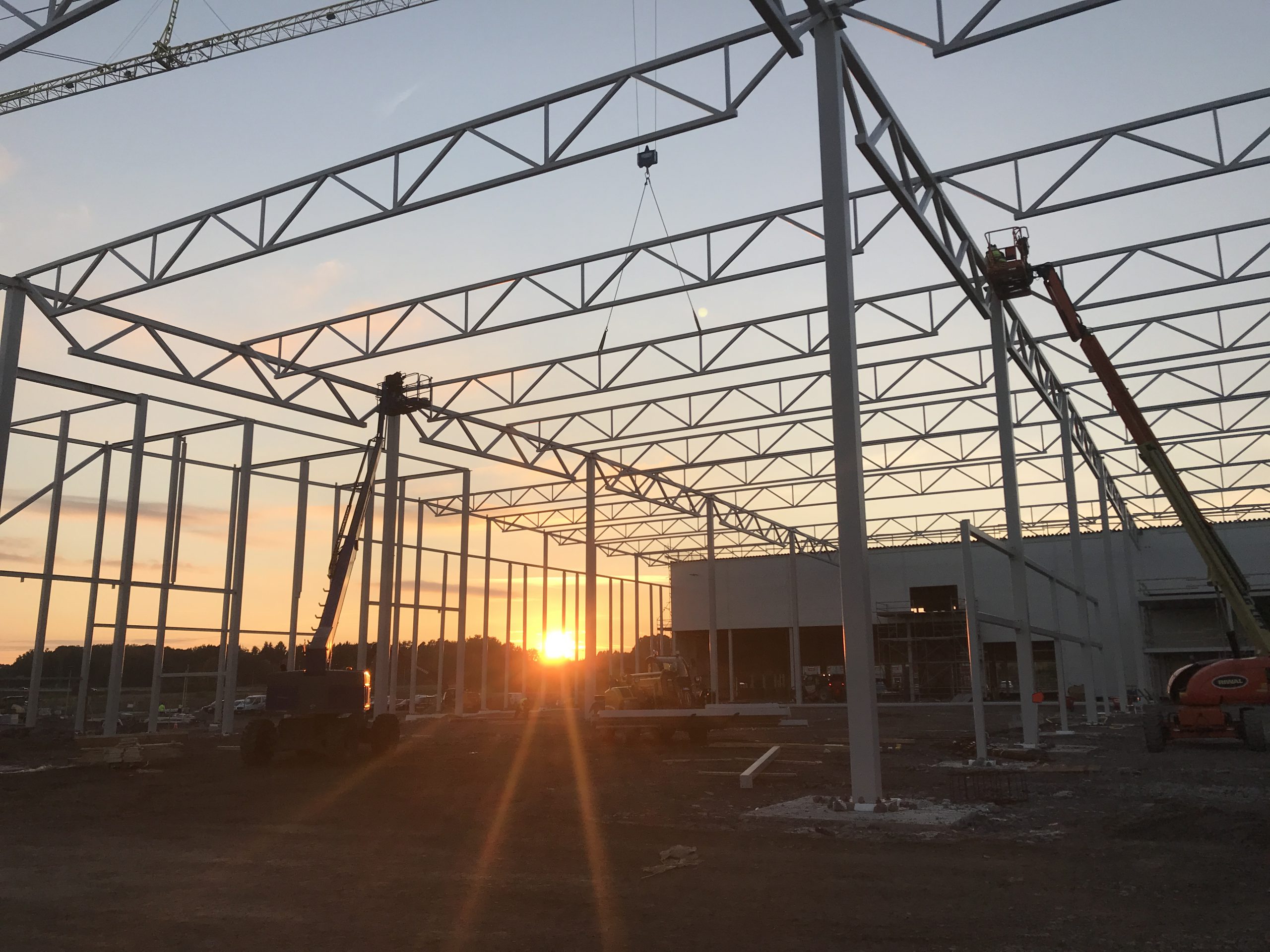 Dedicated design teams for frame structures and facades
We want to be involved in your project already from the early design stage to be able to optimize the value chain from design and construction through the lifecycle of the building. We help you to manage the entire project and make sure that it will be carried out safely on agreed timetable
Nordec provides your project with a dedicated design team. Our designers have long experience in structural design of frame structures and facades. Designers will define the optimal products and solutions for your project from our wide product range.
We are working in close cooperation with architects and other stakeholders in the project to find the innovative and best solutions for each construction project.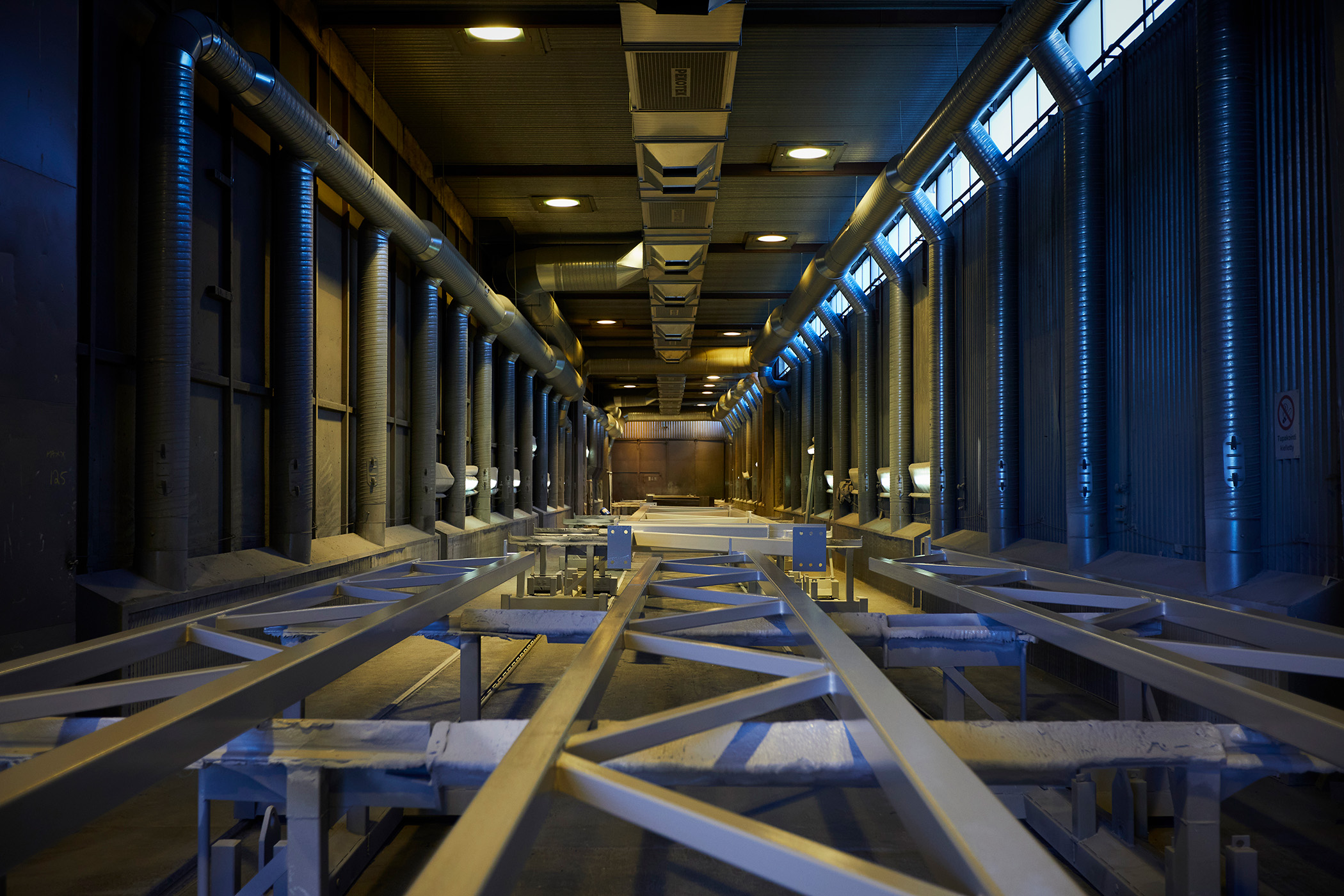 High production capability
We have high production capability within our five factories in Europe. Main factories for our single-storey product portfolio are in Peräseinäjoki, Finland (roof trusses) and in Oborniki, Poland (columns and beams).
Each factory has their specialization to certain selected types of steel structures allowing us to ensure high product quality, and efficient production processes as well as excellent delivery accuracy. High factory output of steel structures to worksite and fast installation of the steel frame enable early start of wall and roof claddings, parallel with the steel frame installation.
Project development and management for your single-storey project
We manage the entire delivery scope of our customers from project development and design to installation. Our project development services turn your early sketches into optimized construction drawings. When you choose Nordec as your partner, our experts will coordinate the project and minimize the risk of contractual interfaces.
Our target is to deliver a comprehensive project with frame structures and facades. We deliver the main frame of steel including concrete mezzanine. We provide air-tight envelope with concrete plinth, sandwich panels, and windows and doors. On the roof we provide load bearing steel profile, thermal insulation and waterproofing.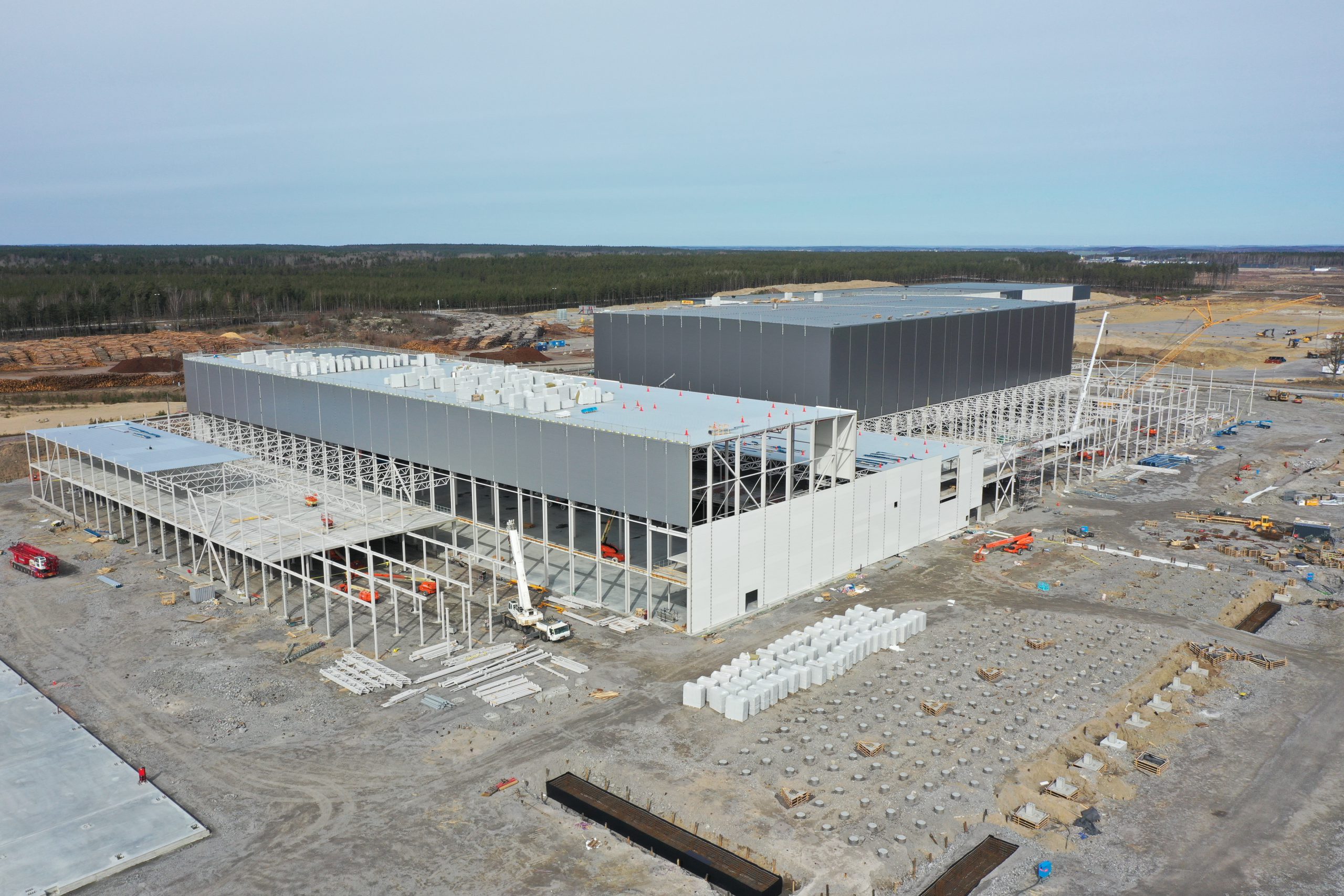 Many benefits for your single-storey project
Efficient processes with integrated project management and proven supplier network.
Utilization of standardized solutions and processes for better cost efficiency and shorter lead time.
Details and solutions that make reusing and recycling of the steel main frame easy and safe.
Energy efficient buildings for greener future and lower operational costs with superior air tightness of the façade.
Faster building process means quicker return on your investment.