Project: New building
Our delivery: 2008
Steel frame structures
Sandwich panels
Partners:
Jyväskylän Voima energy company
Welded beam structures
The eco-efficient bio-power plant is being built with regard to the immediate surroundings. Its technology fulfills the environmental criteria of the future. The Jyväskylän Voima energy company will open the bio-power plant in 2010. The power plant building will rise to 64 metres.
Ruukki's solid steel construction experience and knowledge were combined with modern production technology for welded beam structures made of sheet material. This ensured a reliable delivery capacity in the large-scale investment.
Ruukki has over 25 years of experience in recovery plant construction in the Nordic countries, and as a business partner of Finnish recovery plant suppliers around the world.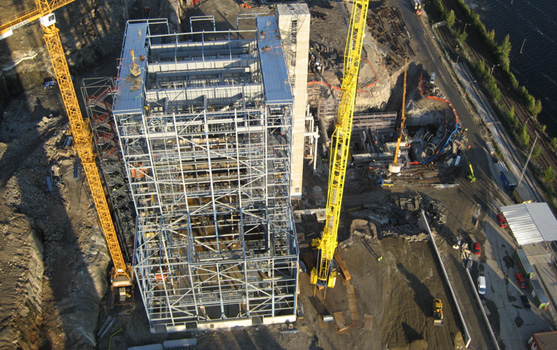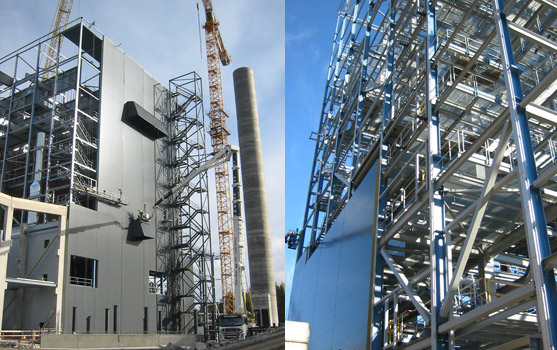 The references shown are only a small part of the projects we have done, and the most recent ones are yet to come.
Are you interested to know more, please contact us!