Uppsala Concert and Conference Hall
Project: New building
Our delivery: 2007
Steel frame manufacture and installation
Lattice girder structures
Composite slabs
Roofing
Challenging project
The Uppsala Concert and Conference Hall was a challenging construction project: the design was characterised by long spans to support the large auditoriums, a fairly complex layout of levels and the advanced design of the spacious, balconied concert hall.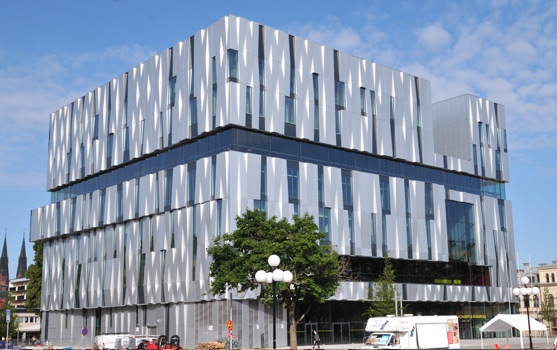 The references shown are only a small part of the projects we have done, and the most recent ones are yet to come.
Are you interested to know more, please contact us!