Project: New building
Our delivery: 2008
Sandwich panels
Steel frame structures
Partners:
Talvivaara Mining Company
Steel frames and wall structures deliveries
Talvivaara Mining Company aims to be an internationally significant base metal producer, focusing primarily on the production of nickel and zinc at the Sotkamo mine. Ruukki delivered steel frames and wall structures for the Talvivaara mine, some fully installed and others as product deliveries.
Steel frames and crane tracks were delivered for the repair facility and the wash hall for mining equipment. The second contribution comprised the delivery of frames and crane tracks for the facilities for limestone handling, burnt lime warehousing and crushed limestone warehousing.
Sandwich panels, widely used in industrial construction, and necessary fasteners, gaskets and accessories were delivered for the outer wall and partition wall structures of the filtering, thickening, repair and control facilities.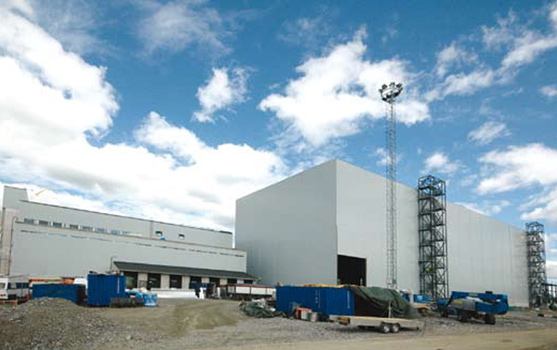 The references shown are only a small part of the projects we have done, and the most recent ones are yet to come.
Are you interested to know more, please contact us!