Project: New building
Our delivery: 2008
Frame
Roof
External wall
Facades
One-storey business premises
For one-storey business premises, we are able to offer our customers a cost-effective product and service package that comprises the frame, roof, external walls and façades of the building from structural design to installation.
Ruukki has contributed to the construction of the following Lidl stores and warehouses:
Lidl store in Jyväskylä
Two Lidl stores in Turku
Lidl store in Espoo
Lidl store in Turenki
Lidl store in Tampere
Lidl store in Parkano
Lidl store in Lieto
Lidl store in Orivesi
Lidl store in Hyvinkää
Lidl store in Pori
Lidl store in Naantali
Lidl's central warehouse and its expansion in Laukaa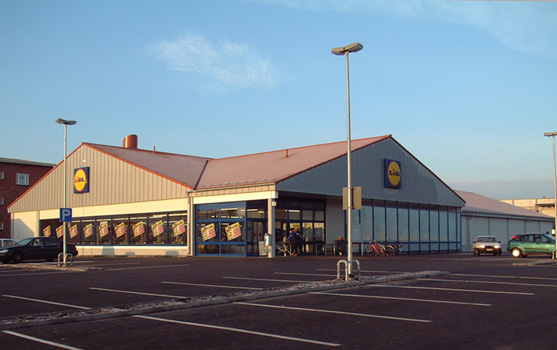 The references shown are only a small part of the projects we have done, and the most recent ones are yet to come.
Are you interested to know more, please contact us!