Project: New building
The new technology centre
The new technology centre Technopolis Helsinki-Vantaa has grown in stages to become a 65,000-square metre work environment for 3,000 specialists. The proximity of Helsinki Airport is logistically an excellent option for an international or internationalising company.
From 2003 to 2008 Ruukki delivered:
Rain screen panels, cladding lamellas, load-bearing profile sheets for building A
Steel frame, prefabricated wall elements, design profiles, cladding lamellas, windows and glass walls for building B
External wall elements, surface claddings for building C
Steel frame, installation of concrete elements, load-bearing profile sheets, external claddings for building D
Prefabricated wall elements, design profiles, cladding lamellas for building E
These excellent modern premises at Technopolis Vantaa are adaptable and changeable to suit both small companies and headquarters with hundreds of employees.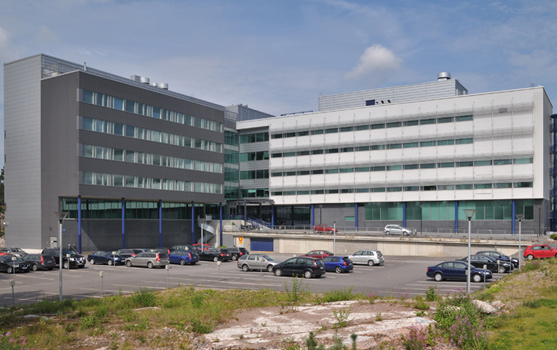 The references shown are only a small part of the projects we have done, and the most recent ones are yet to come.
Are you interested to know more, please contact us!