CF-4285 Dragsbron, Norrköping
 Project decription:
Manufacturing and installation of a pedestrian bridge made of steel.  Bridge was lifted in one piece to a correct place in growded Norrköping city.      
Location (address): 
Korsgatan 2, 602 33 Norrköping, Sweden 
Investor:
Norrköping City 
Client:
NCC Sverige AB       
Architect:
Tyréns Sverige AB
Nordec's scope: 
Manufacturing and installation of pedestrian steel bridge. 
Year of construction:
2023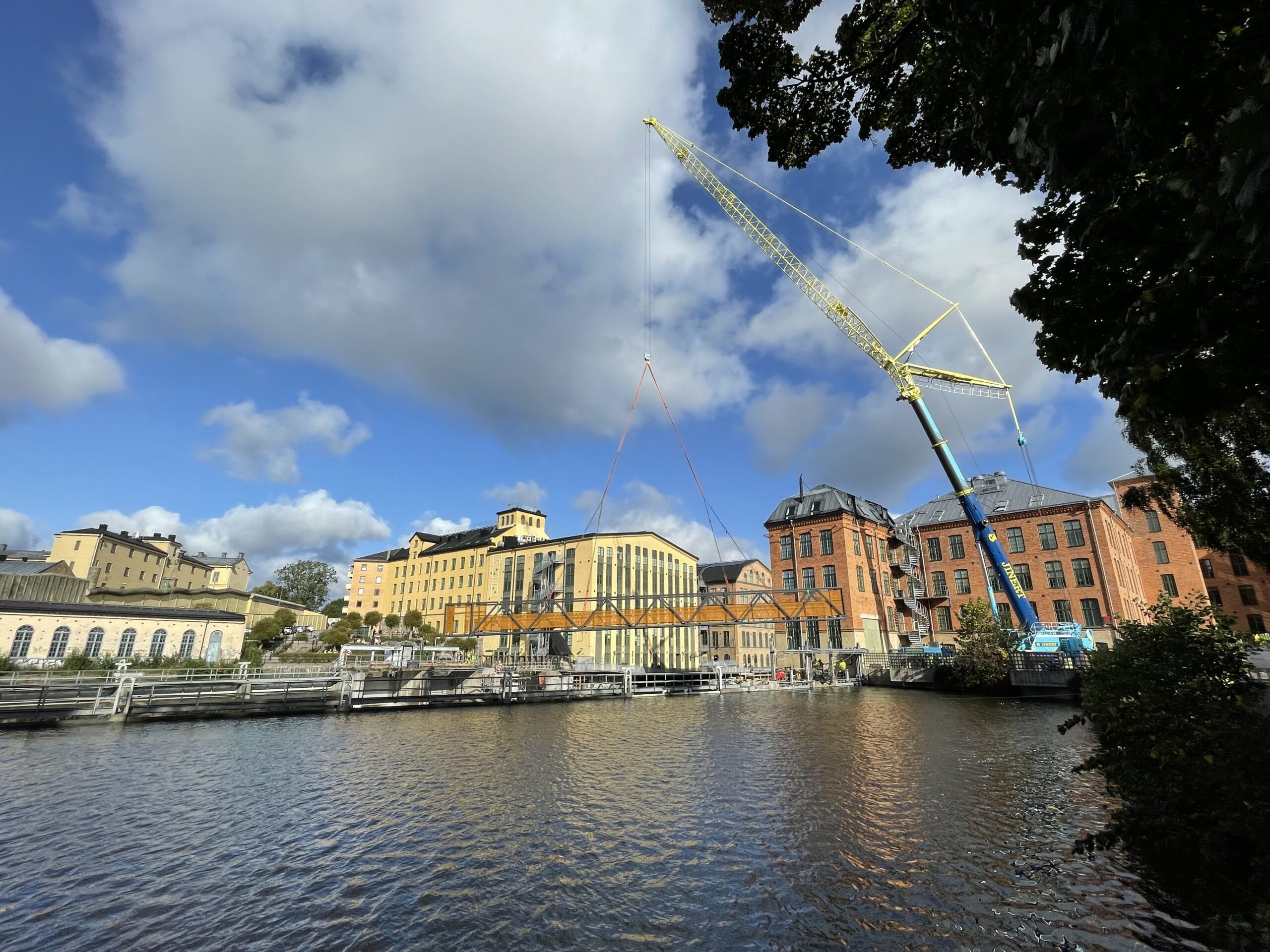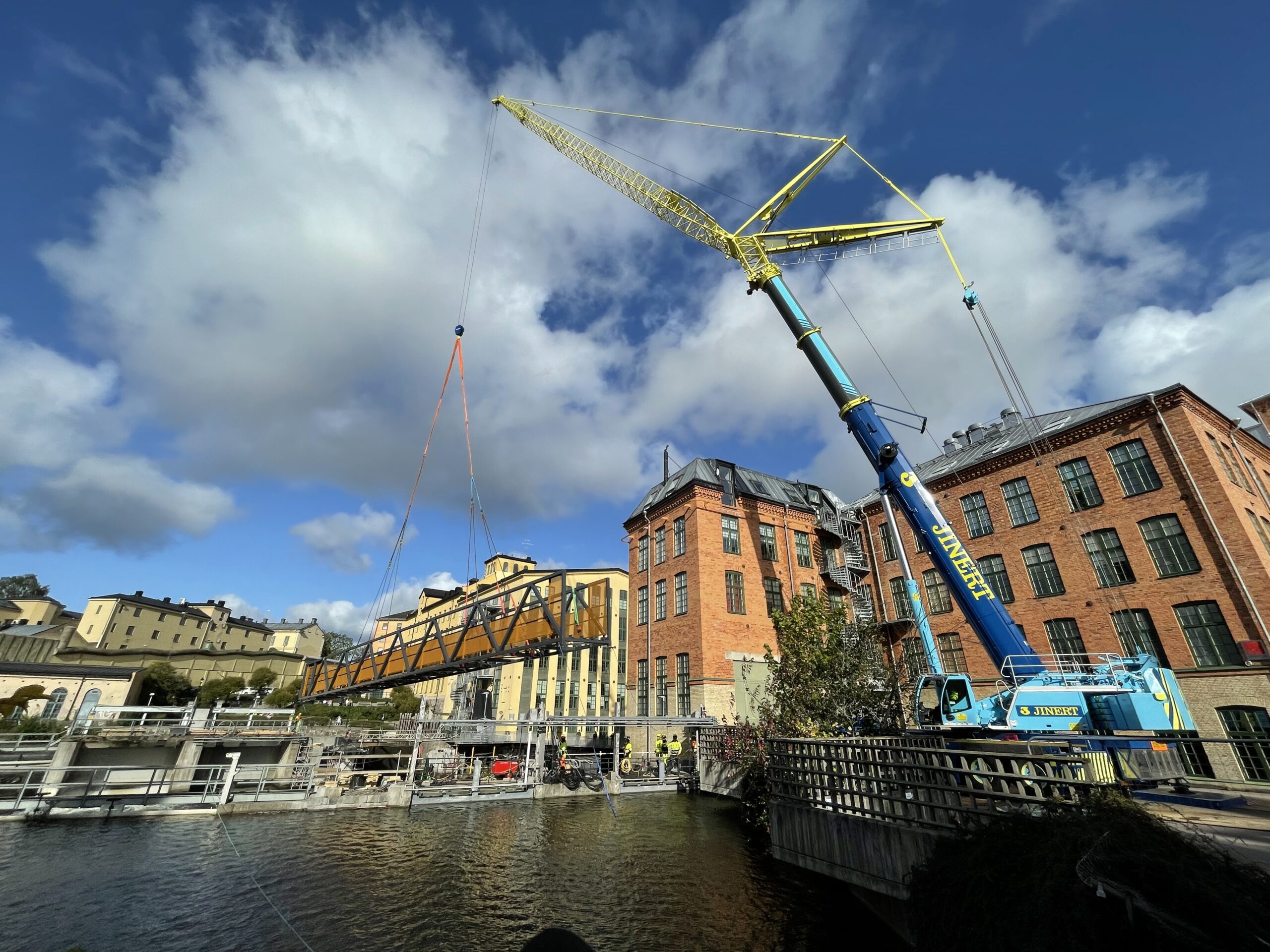 The references shown are only a small part of the projects we have done, and the most recent ones are yet to come.
Are you interested to know more, please contact us!