Higlights of the project:
Quick protection from weather. Totally 2 hectares of logistics center protected from weather in 3 months.
This was made possible by the broad project scope and ability to strongly overlap the different work phases.
Project:            
Logicenters Nurmijärvi
Location:         
Ilvesvuorenkatu 8, Nurmijärvi
Finland
Investor: 
Logicenters
Client:               
NREP/ Logicenters
Architect:        
Arkkitehtiruutu Oy, Susanna Rantanen
Project scope:  
Designing, building and installing of steel frame, mezzanine floor slabs, plinth elements, roof elements, doors, windows, stairs and handrails..
Also insulation and water membrane on the roof for 22 000 m2 logistics center.
Year of construction:
2023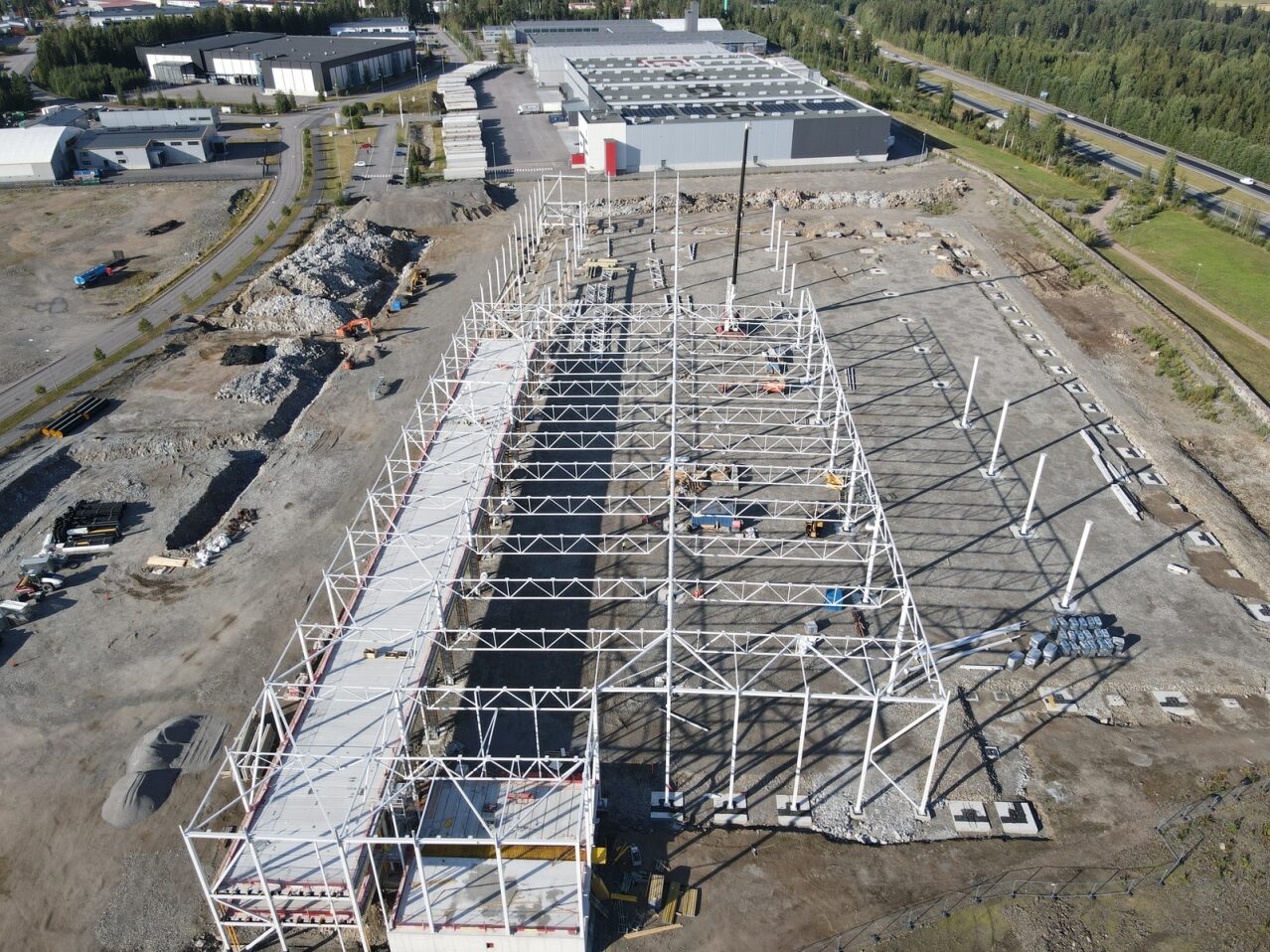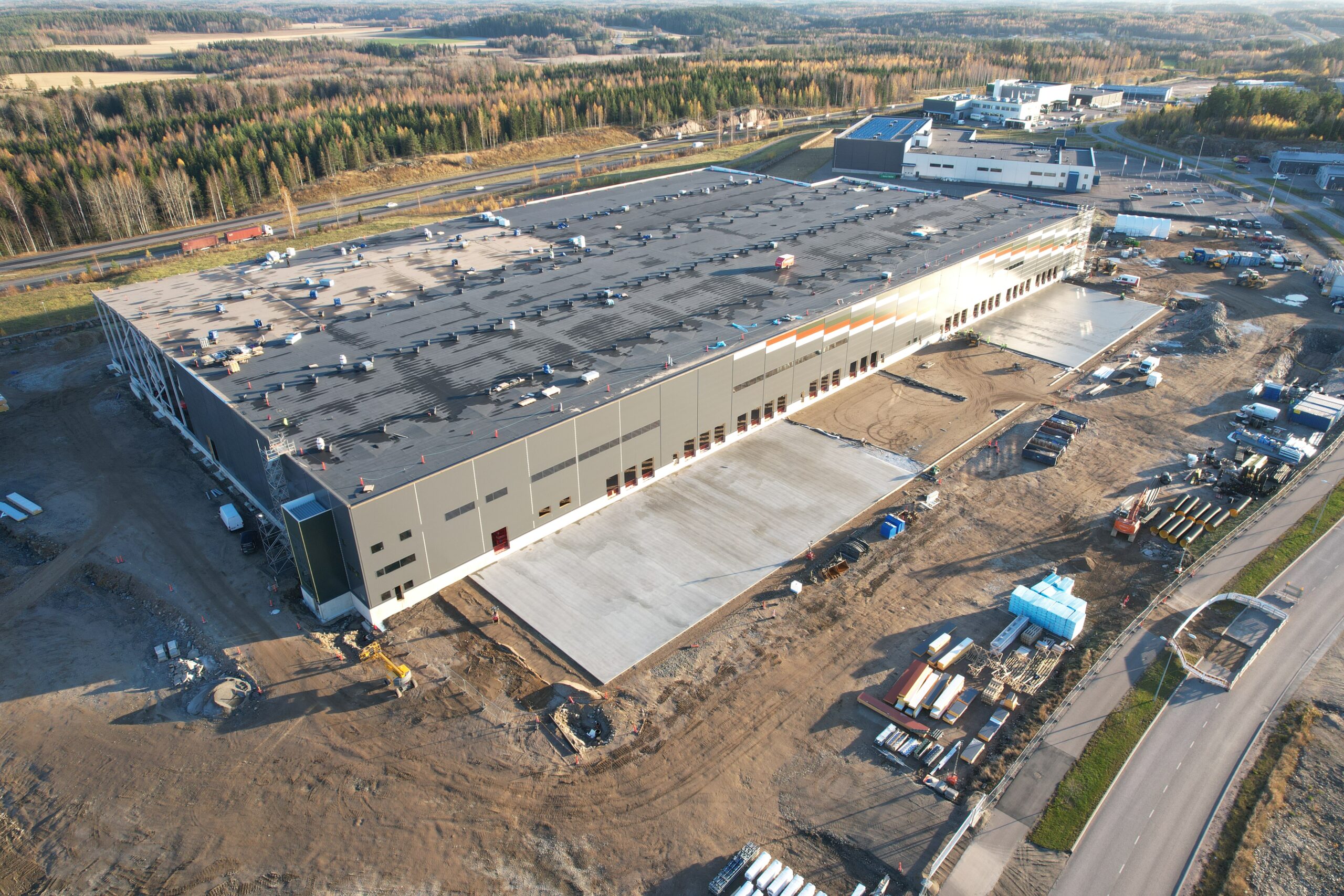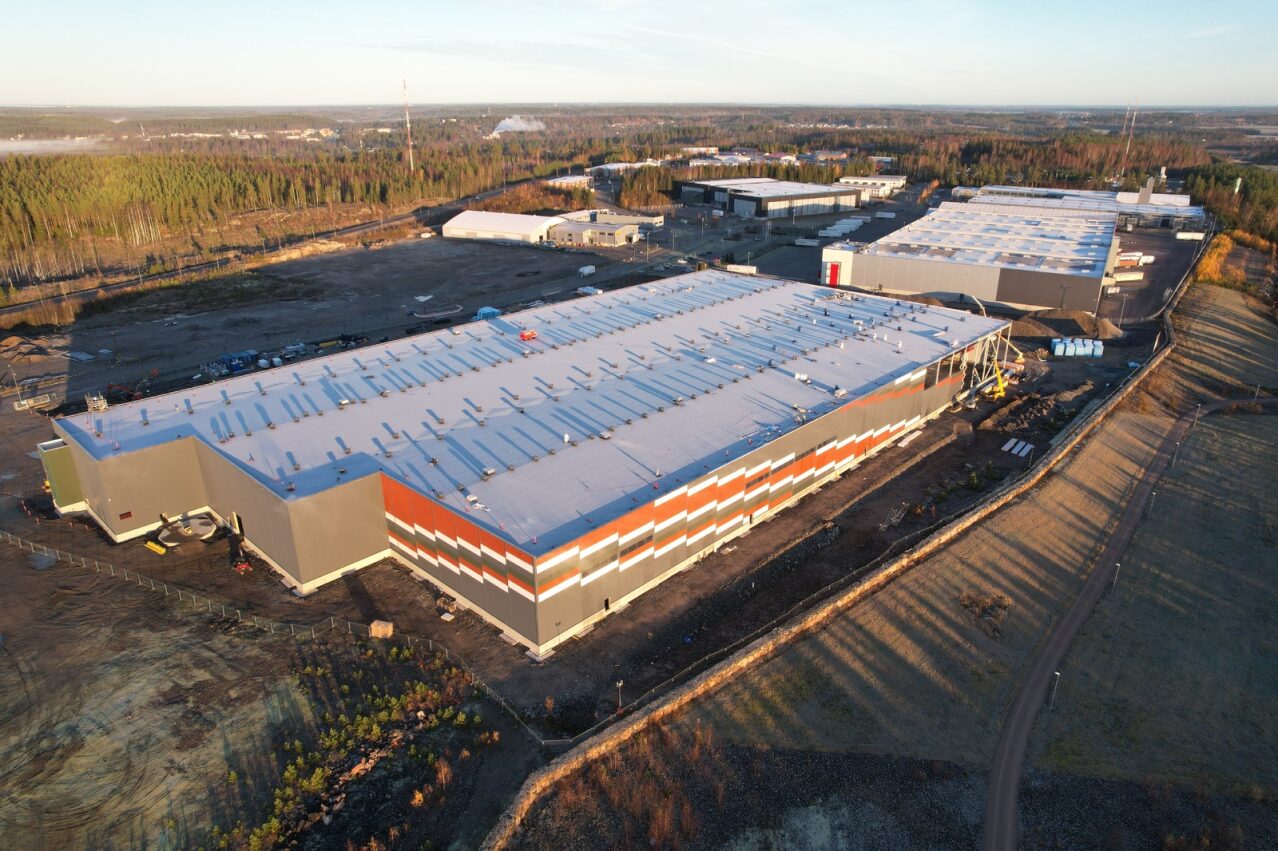 The references shown are only a small part of the projects we have done, and the most recent ones are yet to come.
Are you interested to know more, please contact us!