Project: New arena
Partners:
Main contractor: UAB "Stamita"
Construction company: UAB "Skirnuva"
Architect: G. Narauskas
Snow arena in Druskininkai is unique winter entertainment center to the Baltics and it does not have a rival within at least 1000km.
1000 visitors at a time can enjoy all possible winter activities under one roof they can ski, sledge or go mad on the snowboards.
There are going to be 3 tracks (indoor track, outdoor track and the track for beginners) with total length of 1100m and width from 40 to 70m. The height of the slope is 66 meters.
The snowboard park will be equipped by the best in Europe, snow parks equipping company which arranges such parks in the most famous skiing resorts.
Ruukki was able to supply 900 tonnes of the steel structures, 15,200 m² of sandwich panels and over 69,000 m² of Load bearing profile sheets on the project.
By choosing Ruukki as supplier, the customer has not only obtained access to a first class supplier of building materials, but also been able to draw upon its experiences of similar construction projects.
Ruukki's participation enabled the arena's design and overall aesthetics to be maintained. As a result, the roof and walls for the arena are based on proven technical solutions with an exciting and attractive framework construction. Our solutions have satisfied the client's expectations in full.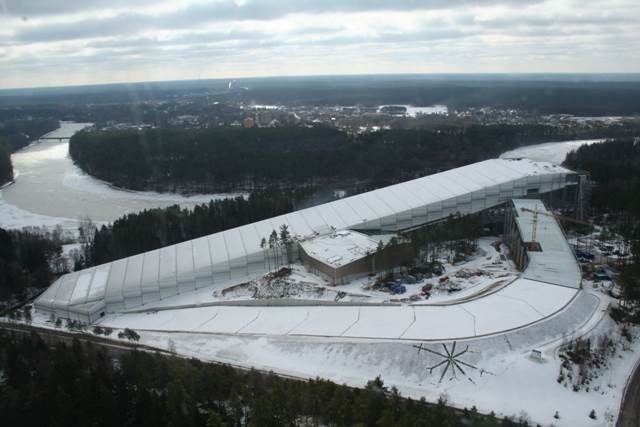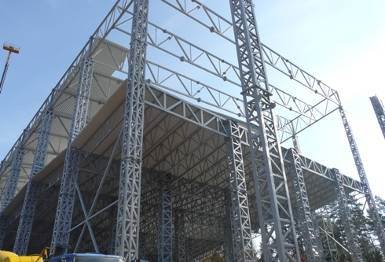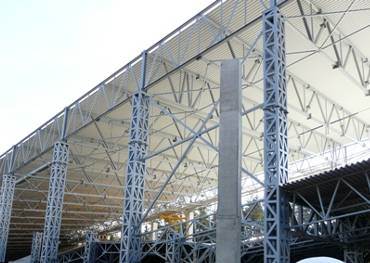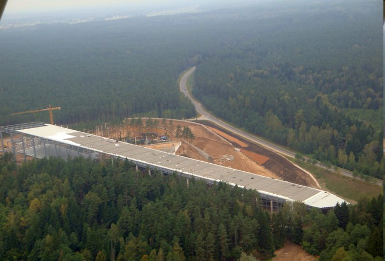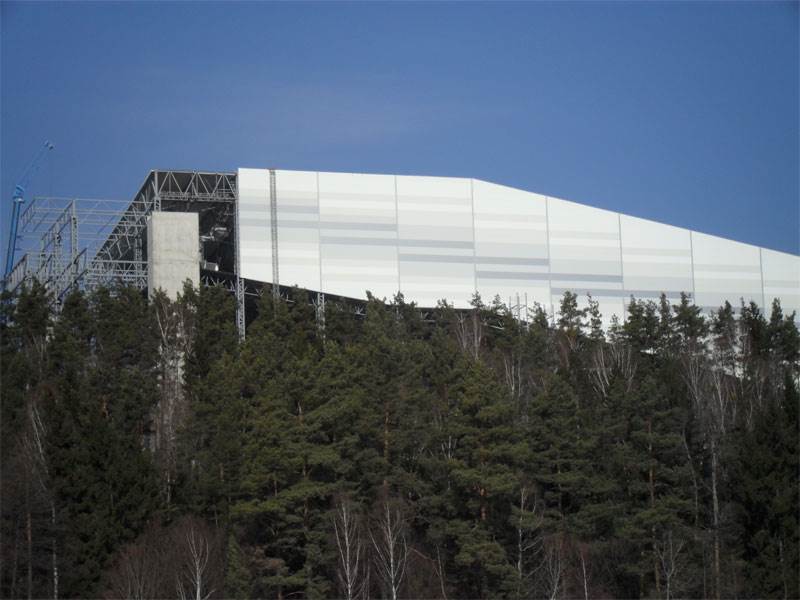 The references shown are only a small part of the projects we have done, and the most recent ones are yet to come.
Are you interested to know more, please contact us!