Gorzow WLKP Production Hall
Project: New building
Our delivery: 2012
steel structures about 360 t
profiled sheets T130-75L-930 – 25,800 m2
profiled sheets T35-119-1035 – 4,900 m2
liner trays LT100-600S – 4,750 m2
Partners:
Customer: TPV Display Electronics
Optimal technical solutions save costs
TPV Display Electronics chose Ruukki for cooperation in the construction project – the company decided to build a modern warehouse together with production facilities.
Ruukki was responsible for the delivery of steel structures, wall and roof claddings and design documentation. Ruukki's offer has won thanks to optimal technical solutions, raw material savings and selection of reliable and recognizable subcontractors. The use of structure based onlightweight purlins enabled to save 50% of raw material needed for the secondary roof steel structure.
Complexity of services, high safety standards and close cooperation enabling fast and effective reactions to potential problems were key factors for the Investor, who is now planning to work with Ruukki on further extension of the building.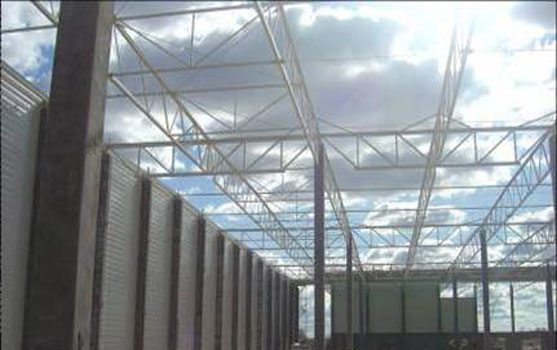 The references shown are only a small part of the projects we have done, and the most recent ones are yet to come.
Are you interested to know more, please contact us!