Partihallsförbindelse bridge
Project: New bridge
Our delivery: 2010-2011
Bridge structures – 3000 t
Partners:
Investor: Trafikverket
General contractor: Skanska Sverige Ab
Designer: Ramböll Sverige Ab
This 1,2 km long link bridge in Göteborg, Sweden, was built in 2010-2011. Ruukki's delivery included fabrication and installation of bridge structures (3 000 ton).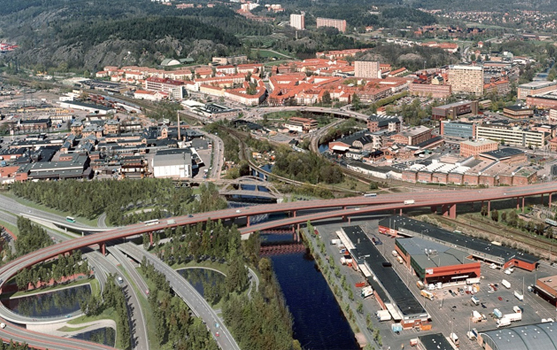 The references shown are only a small part of the projects we have done, and the most recent ones are yet to come.
Are you interested to know more, please contact us!