Project: New building
Our delivery: 2010
500-ton steel frame with installation
Sandwich panels, 8,000 m²
Profiled sheets for façades, 5,000 m²
Load-bearing profiled sheets for the roof, 3,000 m²
Partners:
Customer/Developer: Nordic Mines AB
Project Management: Ahma Engineers Ltd
Architect: Linja Architects Ltd
One of the largest gold mines in Europe
The construction of Laivakangas Gold Mine, which will be located near the city of Raahe, commenced in the spring of 2010. The mine is set to begin operations in 2011, at which time it will become one of the largest goldmines in Europe.
Ruukki's delivery consisted of the structural design, production and installation of steel frames for the concentrating plant, ore storage building and crushing plant, façade elements and profiled sheets, as well as load-bearing profiled sheets for the roof.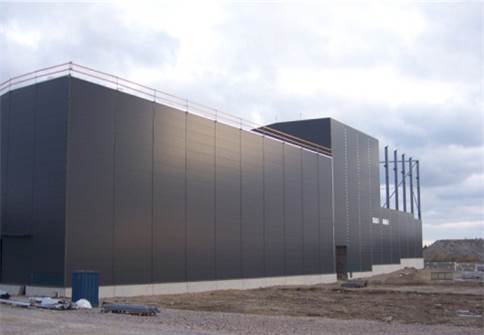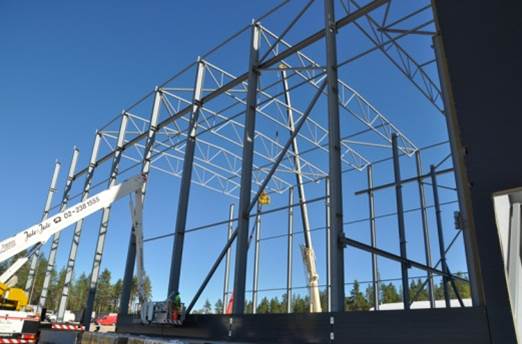 The references shown are only a small part of the projects we have done, and the most recent ones are yet to come.
Are you interested to know more, please contact us!